Domo Review: What Are The Key Pros, Cons & Pricing of This Business Intelligence Software
December 21, 2016
0 Comments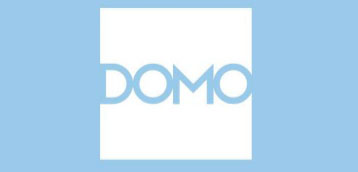 Price: by quote
Our Score: 92%
What is Domo?

Domo finds a place at the top of BI software charts as an app that offers wide connectors and data sets, smartly combined with flexible collaboration features. The system is hosted in the cloud and guarantees that data will be protected and accessible at all times. It delivers reliable support to help companies develop viable answers to business challenges and questions.

Many satisfied users rate Domo as a robust and effective self-service solution. One of the main benefits is you can track business indicators in real time and display them on customizable dashboards. The highlight of this software is the neat interface that simplifies even advanced operations and widgets for lay users. Analysts can add creative data, including business-specific trend indicators, multi-part widgets, and sparklines.

Management can use Domo to get actionable insights and make smart decisions and moves. This is how the app helps business teams to channel their actions to success.

In our Domo reviews we detail the benefits, pricing and more about this software.
Main Features
Buzz – Communication & Messaging Platform

Dashboard Creation

Data Visualizations

Domo Appstore

Flexible Data Connections
Flexible Integrations

Mobile First

Project Management

Sharing & Collaboration

Social Sharing
List of Benefits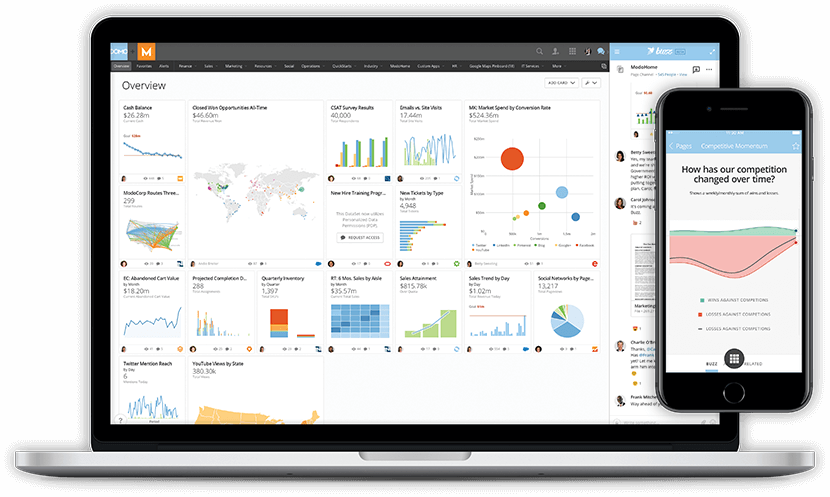 Domo Business Cloud offers a range of data connection possibilities. Users get unrestricted access to all the data needed to make quality business decisions even if they lack technical knowledge and expertise.
One of the benefits we consistently note in our Domo reviews is that it is well known for its impactful and attractive visualizations that are a far cry from classic rows and columns. The app enables users to visualize data in the way they prefer and maintain full control of it.
Another benefit is the app's unique social aspect that includes valuable conversations. The software tracks behavior and interests and merges them with other data in a natural manner.
On top of that, Domo is a mobile-compatible platform with cloud delivery which makes its visualizations open to all users, regardless of their device or location. The vendor offers both iOS and Android native apps that display information and allow users to manage data and control their business even on the go.
Domo is an open system that accepts all contributions and you can extend its functionality with developed apps and third-party integrations. Users can utilize the Domo Appstore to create new apps and to learn how they can use the system effectively to manage their business.
Domo is an ideal BI solution for both small companies as well as large enterprises. It allows users to visualize relevant data and get their questions answered. The vendor also offers advanced security controls and provisions. Anothere solid Domo review here can provide you with even more details on how the software operates and how it can improve your business.
Technical Specifications
Devices Supported
Windows
Mac
Web-based
iPhone/iPad
Android
Windows Mobile
Geographies Served
Pricing Model
Customer Types
Small Business
Medium Business
Large Enterprises
Deployment
Available Integrations
Dropbox
Magento

Facebook

Google Adwords

Google Analytics

HubSpot
MailChimp

Marketo

Microsoft Excel

Shopify

Twitter

Zendesk
Video
Available Support
Email
Phone Support
Tickets
Training
Software Pricing
Domo is a quote-priced app, where package cost is calculated depending on the user's preferences and needs. To get your custom quote contact the vendor directly for more details and a price quote adjusted to your specific needs and budget.