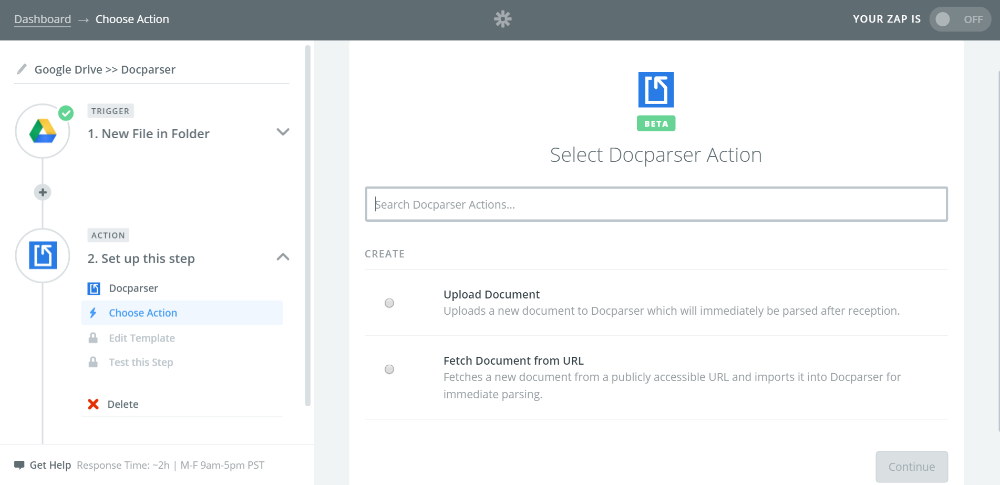 The benefits of Docparser are its ease of use, versatility, customization features, and amazing processing speed. Here are more details:
Easy to Use
Nowadays, parsing documents for important and relevant data has become a significant practice. Docparser provides you all the tools and capabilities you need to make this process easier and faster so you can get more things done. It allows you to create a customized parsing platform that you can use to get information from PDF files accurately and quickly. Also, you do not need to learn to code or have coding experience to get tasks done.
Versatile
Docparser comes with an enterprise-grade and reliable PDF document parsing engine, which can be integrated into any kind of environment with ease. This allows users to automatically parse many PDF documents. This parsing engine is also powerful enough to parse PDF documents with complex document layouts.
Customizable
Docparser understands that no two businesses have the same structure and requirements. So the platform allows you to tailor parsing rules according to your business-use case and needs. This eliminates the need to filter out parsed PDF documents or thresh out unnecessary data. After specifying the parsing rules, the platform's powerful engine will get and extract the data you need.
Quick Platform
One of the most notable things about this platform is the speed. After uploading the documents into the system, Docparser processes them immediately and will give you all the needed data in less than a minute. You can choose to simply download the data or send it to the business application. Also, the platform allows you to extract & format repeating tables and text patterns from PDF files without having to deal with common problems that come from this complicated process.