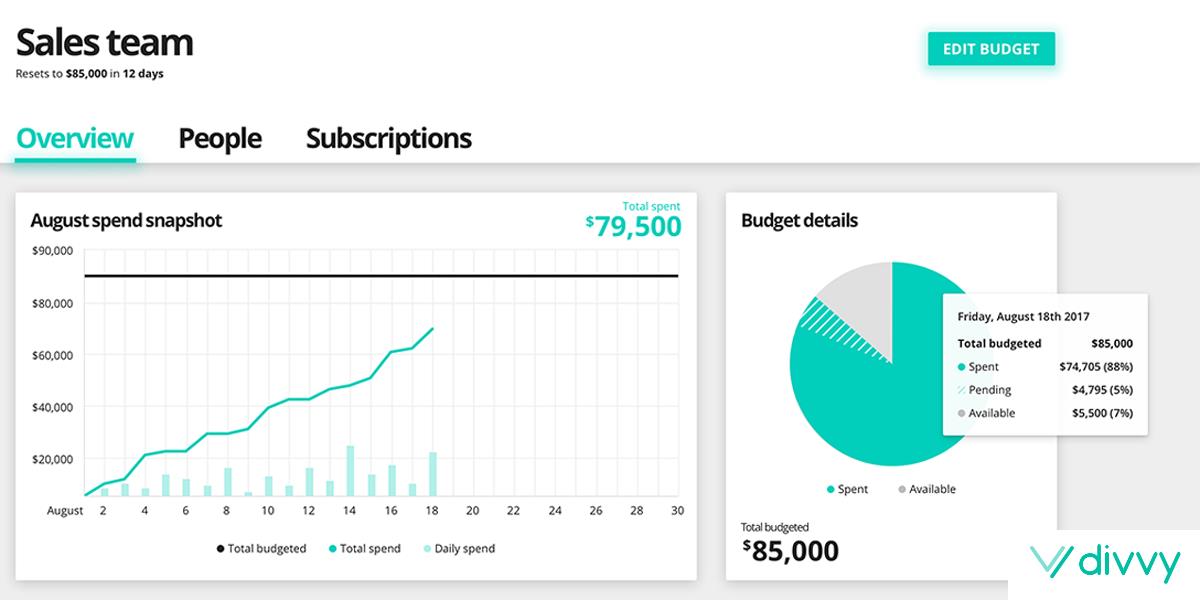 The main benefits of Divvy are expense and budget management, receipt generation, virtual cards, and exclusive travel discounts. Here are more details:
Budget and Expense Management
Divvy aids businesses in making and managing budgets with real-time information as its basis. It can also monitor, document and access all the expenses done by the company all in a single platform. Divvy makes managing expenses easier because it allows users to set limits to the budget as well as tracking every cent being spent by the company be it purchasing office supplies, paying bills, and others.
Automated Receipt Generation
Companies that employ Divvy services no longer need to have their employees keep track of their expense reports, reimbursements, and receipts. That is because, for every transaction that they make, Divvy automatically generates a digital receipt. A report is also created and is automatically sent to the accounting software that the users employ.
Divvy Virtual Cards
Divvy can provide workers with virtual cards that act as a credit card. Employees can use it for certain subscription payments and purchases. This can also help prevent them from over reimbursing and overspending and provides security features such as an anti-fraud check for every transaction.
Divvy Travel
Divvy is partnered with the TravelPass Group which allows users to get discounts as high as 50% on hotel accommodations. They also get the best deals available on their travels which enables them to save some money for their business-related trips. Divvy travel is natively integrated with Divvy application which makes purchasing easy and fast.