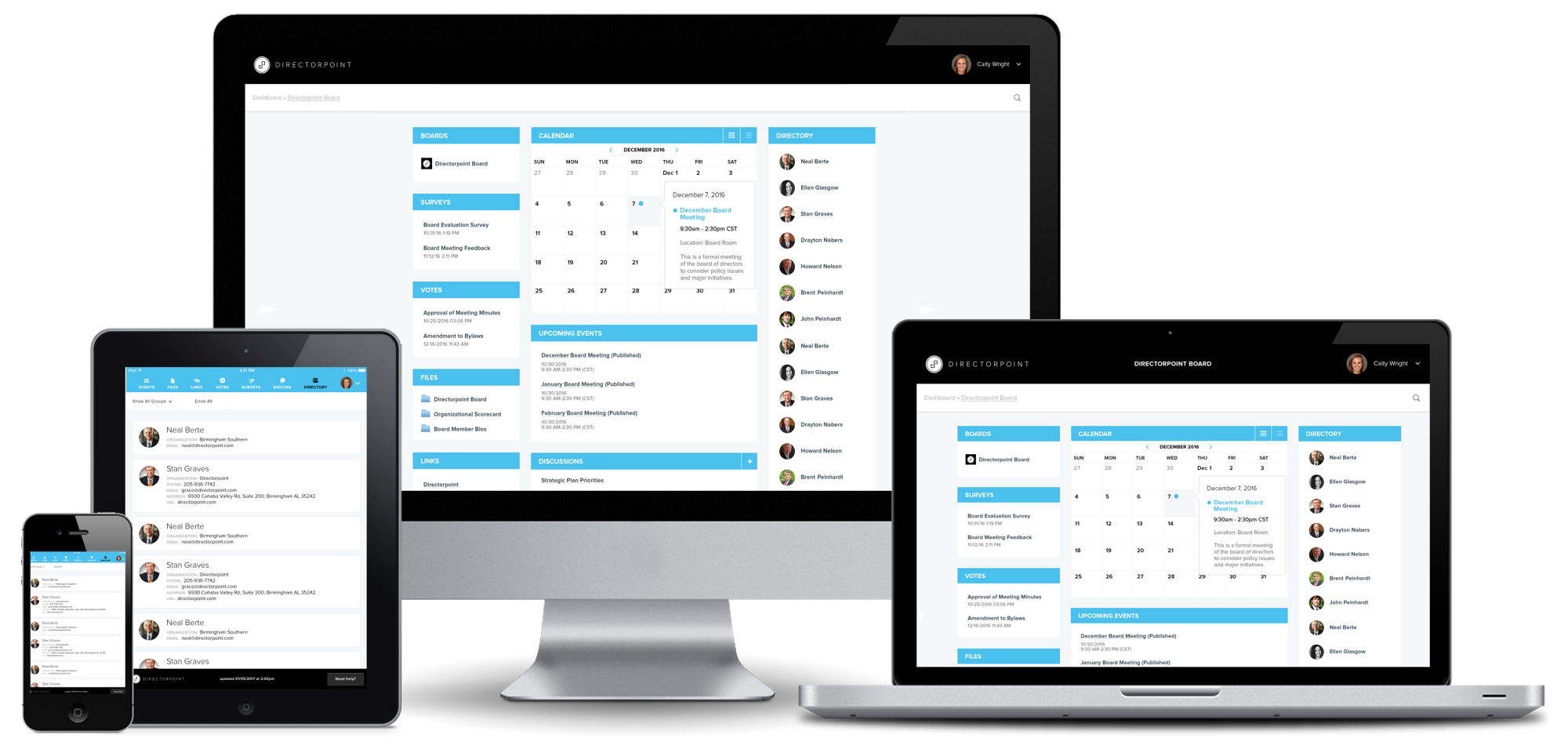 The main benefits of Directorpoint are its features that allow easy organization of information, tools that facilitate board administration, easy way of sharing contents, and automated archiving or deletion of files. Here are more details:
Easy to Organize Information
Users can take advantage of Directorpoint to easily organize all information essential for board meetings. This is thanks to the all-in-one board collaboration and communication management platform. It provides users with a set of powerful features and tools that allow them to efficiently manage votes, surveys, annotations, files, agendas, members, committees, and others.
Simplified Board Administration
With Directorpoint, board administration is never easier. The system is capable of simplifying both basic and complex tasks that board admins deal with regularly on their routine. Users can create committees and then add members easily. After which, meetings can be set up, agendas decided, and meeting books are created.
Effortless Content Sharing
Users can also utilize Directorpoint to easily share meetings' minutes with fellow members, RSVP, and monitor attendance. The process is effortless as well, thanks to the drag and drop mechanics. Regarding contents, changes can also be made to documents in private and then publish them when done.
Scheduled Archive or Deletion of Files
Directorpoint eliminates the days of users manually slaving away at their file to archive or throw them into the digital trash bin. The system can schedule the automatic archive or deletion of materials. Users only have to set the parameters and then they're good, they can take their minds off of them.