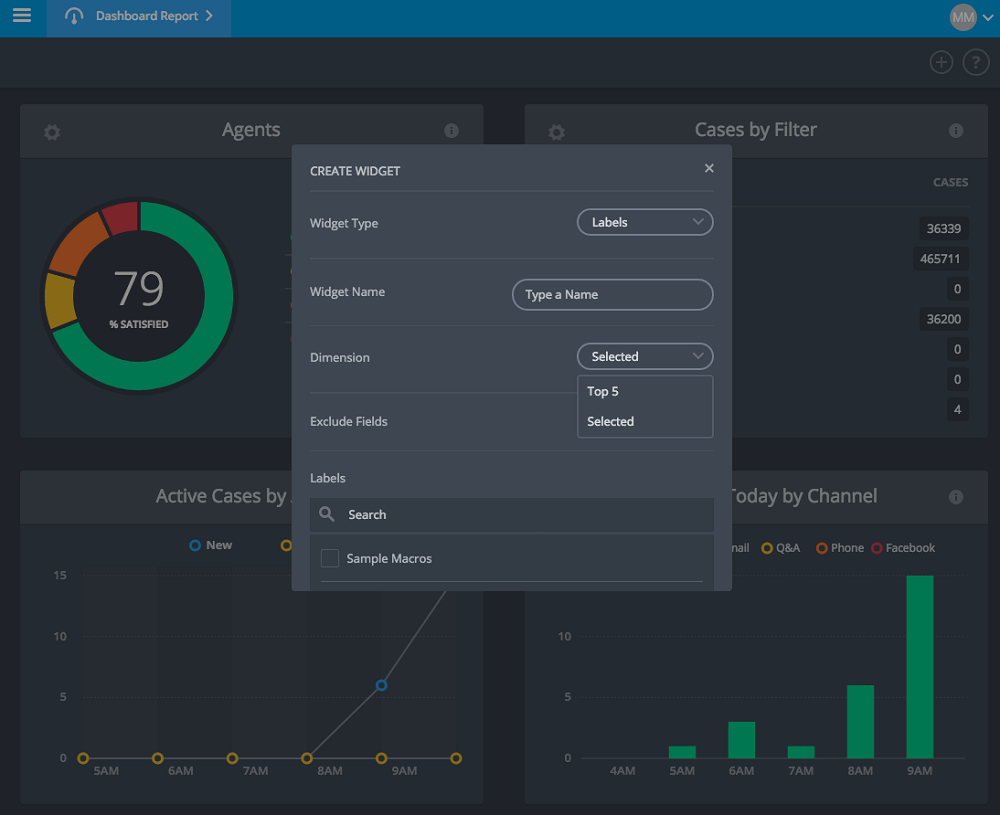 The main benefits of Desktop.com are its Universal Inbox that allows you to view and answer all the inquiries of the customers in one spot, seamless and effective monitoring of customer interactions, capabilities to create your Customer Support Center, an intuitive dashboard, multi-lingual customer support, and mobile responsiveness. Here are more details:
One Spot to Use in Dealing with Customers
Users of Desk can view and answer all the inquiries of their customers in one spot, which helps in boosting the team's efficiency and productivity. Desk offers Universal Inbox access to chat, phone, email, Twitter, Facebook, as well as discussion boards so users do not have to deal with the hassles of switching tools and windows.
Seamless and Effective Monitoring
Desk collects each and every customer interaction from social networks, phone, email, and other channels, making it easier for agents to monitor and respond to all concerns. Agents do not need to read each email, as they can choose to categorize them with Desk's Case Filters using custom fields or labels. The platform also makes tracking priority cases and status easier.
Capabilities to Create Your Custom Support System
Desk allows its users to create their own Support Center. It comes with Desk Editor that enables you to fully tweak the design of the contact center, change the color, or create contact forms that match your company's website. You can also update the Support Center even without the help of an IT staff with the aid of the platform's Content Manager. You can also speed up customer support by creating rules such as automatic task assignment, and role associations.
Intuitive Dashboard
The platform comes with an intuitive dashboard that provides monthly or weekly analytics, analyze outliers and all key metrics that help you measure an agent's performance and customize customer reports.
Multi-lingual Customer Support
Desk is available in 36 languages. With this feature, you can impress your customers by responding to them in their native language. It is made possible by the platform's intelligent content management tool.
Mobile-responsive
The platform supports Blackberry, Android, and iPad/iPhone devices. Mobile features include notifications, reply by email, mobile support center, and pocket power.