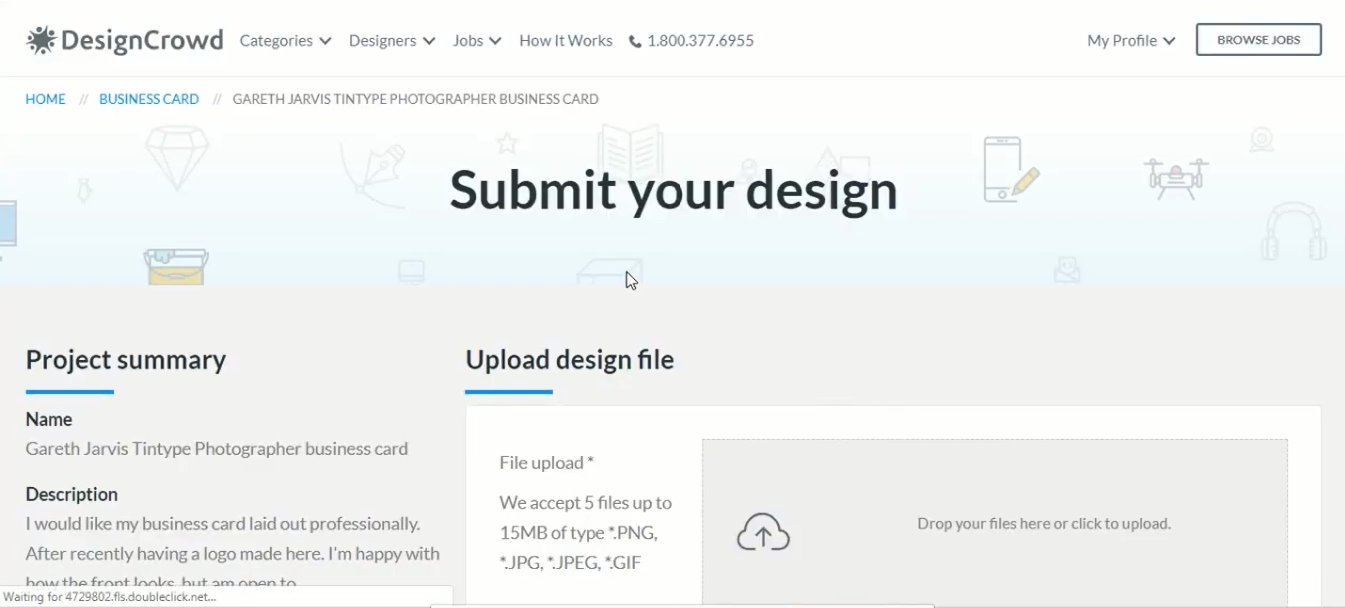 The main benefits of DesignCrowd are its vast number of proposals for a project, tailored design, cost-efficiency, fast turnaround time, and money-back feature. Here are DesignCrowd's benefits:
Vast number of proposals for a project
There are over half a million creative freelancers working in the platform. The sheer number of users and the proposals to select from are enough to guarantee the quality of design that the employer would be satisfied with. Each project is able to receive over 50 proposals.
Tailored design
Before a job can be posted on the DesignCrowd, employers must first give a design brief for their project. This way, interested freelancers will have a clear idea of what to make exactly. This can also aid them in tailoring the design to the customer's preferences. And after submission, the poster can give feedback to their shortlisted designs so that they can be improved further.
Cost-effective
Businesses can count on DesignCrowd to provide them with amazing designs that are fitting to their budget. They can set how much each project will cost, starting from $99, which will ensure that they will receive high-quality proposals within their budget range.
Obtain designs quickly
DesignCrowd gives employers the capability to set a deadline for the designers in submitting their works. They can choose from 3, 5, or 10 days. If they're in a hurry, 3 days is the optimal choice and 5 days if they can wait a little longer. But if they can spare the time to wait for 10 days, then they can receive works of the highest quality work from designers. Also, when they have chosen a winning design, they can still ask the artist to make some refinements on it.
Money-back feature
One way that DesignCrowd motivates their freelancers to ensure that they produce high-quality work is the money-back guarantee for the employers. In case that employers don't get the design they want, they are entitled to a full refund from the platform.