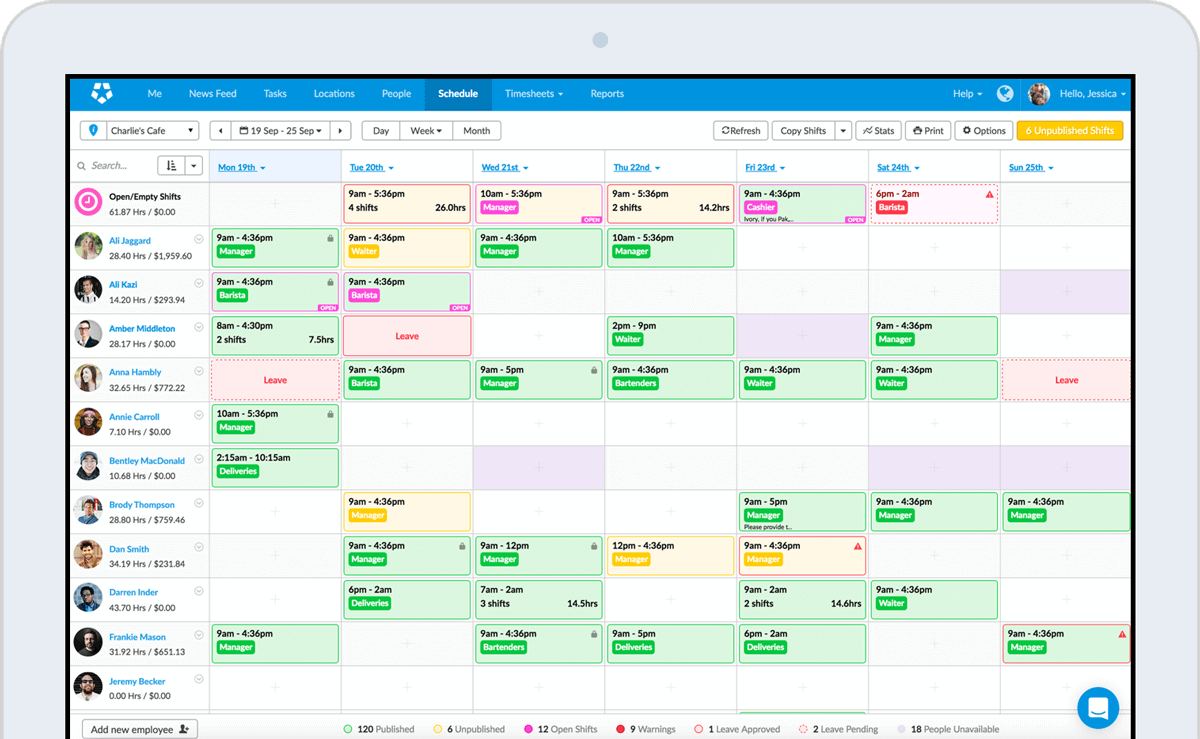 The main benefits of Deputy are its robust scheduling features, efficiency in monitoring employees' time, and providing a complete solution for businesses. Here are the details:
Rich scheduling features
Deputy allows users to create employee schedules in just a few minutes because its scheduling tool is easy to use. It only requires a single click to notify all people across various locations about the update in their schedules. The system also provides tools to accurately cost schedules and to integrate POS data. It can incorporate a live weather feed to the system to determine the highest and lowest points of foot/sales traffic which allows users to make more efficient schedules for the employees. It can also handle time off and overtime occurrences.
Accurately monitors employees work shifts
Users can easily identify the start and end time of each employees' shifts. They can also use any accounting application to generate invoices based on the number of hours worked. There is also a feature that generates dynamic reports that can be used to track sales transactions, actual timesheet costs, schedule budgets, and others.
Provides business management tools
The platform features Deputy Kiosk, its mobile application, which displays the latest messages for employees every time they start and end their shifts. Deputy can also be used to assign tasks to the employees which will notify the users when all jobs are completed.  Employers can also use the journaling feature to identify and possibly reward the top performers.