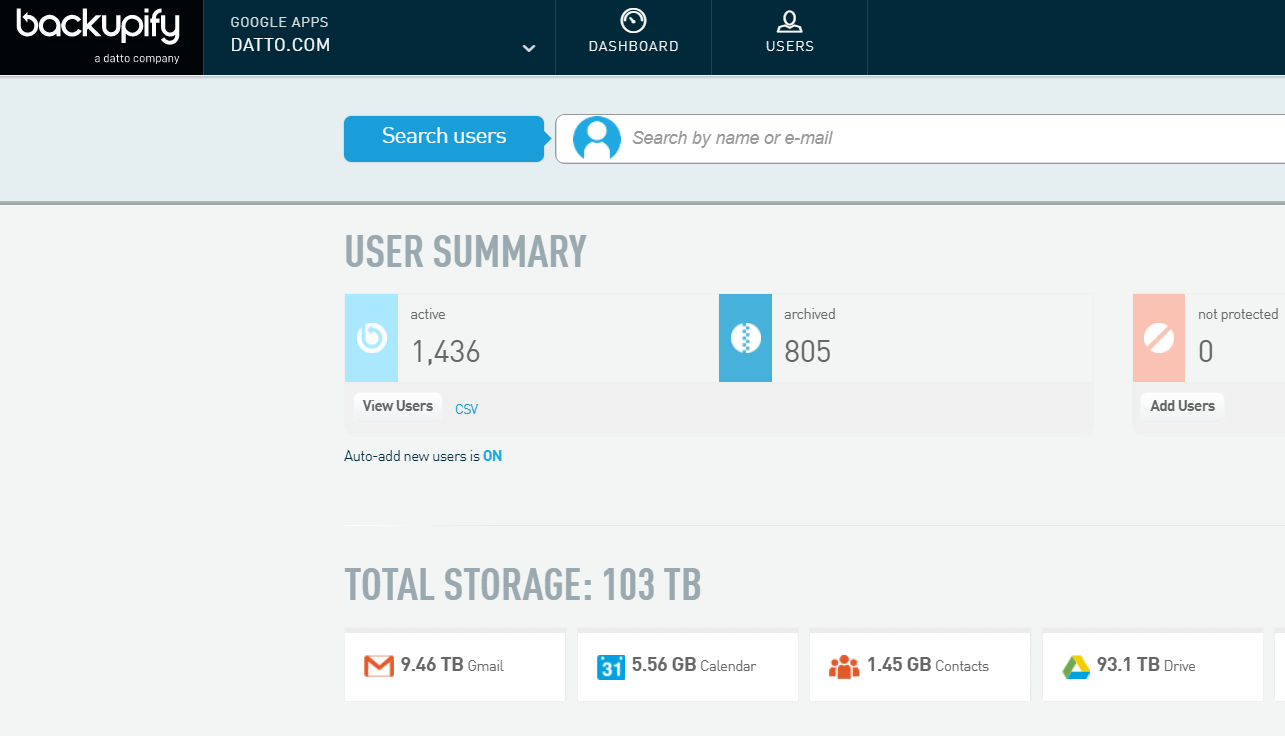 The main benefits of Datto Backupify are it secures your data in the cloud and it acts as a backup to your important files. Here are the details:
Many businesses are now upgrading from usual file storage practices and are moving their important business data to cloud-based storages. However, data in cloud storages are still in danger from theft and other risks. The cloud data can be infected with computer viruses, be lost due to hard disk damage, be accidentally erased or overwritten, be accessed by malicious software and unexpected network glitches.
With Datto Backupify, your cloud-stored data is secure. Payment to keep your data in the software isn't required. The system allows users to archive user history in accordance with the app's retention policy. Add to that, the document ownership can also be transferred from former employees to new hires. This means that former employee data access is not lost once they leave the company should you need it for some crucial work.
Datto Backupify saves a second, and separate copy of your data which is easily accessible when cloud access is down and can't be accessed at the moment. Business operations can proceed even if the cloud apps are unavailable. The app also secures your data from ransomware. Once the ransomware succeeds in locking cloud data, Data Backupify can simply perform a data restore back when the files are unencrypted and still accessible.