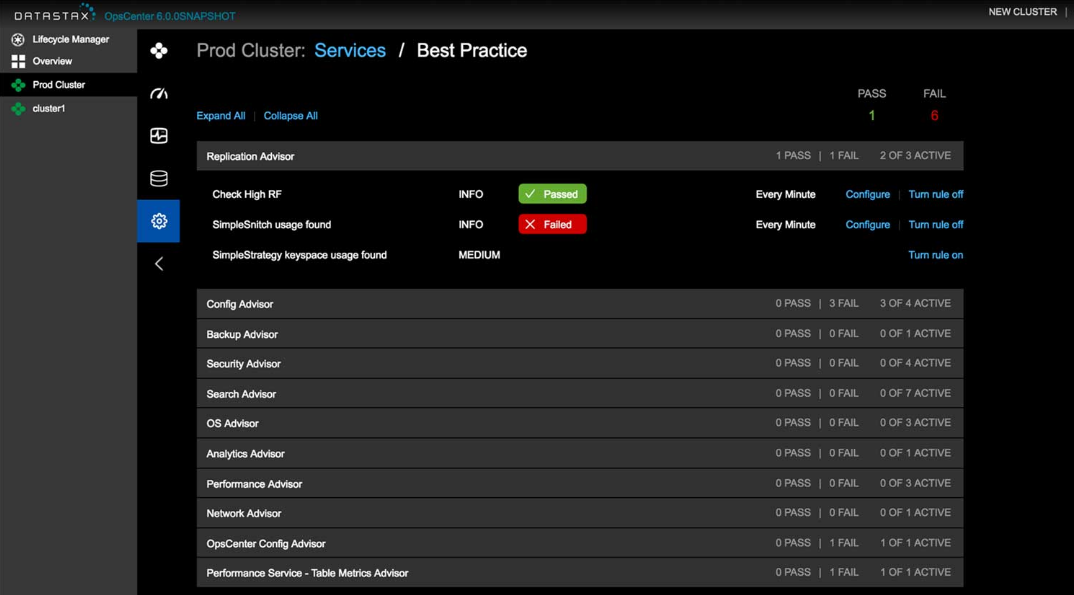 The main benefits of DataStax Enterprise are its intelligent data replication, powerful multi-model capabilities, and cloud-based architecture. Here are more details:
Intelligent Data Replication
DataStax Enterprise is designed to facilitate data replication and distribution. The solution includes a uniquely designed database that enables businesses to strategically and intelligently dispense data across data centers, cloud regions, and hybrid environments. This enables businesses to achieve low latency performance and bolster availability during down times.
Cloud-Based Architecture
Even though DataStax Enterprise is designed for different deployment options, its cloud-based architecture is worth praise. Its cloud-based design enables businesses to deliver real-time value scale for all cloud apps. It eliminates the hurdle presented by traditional modules and creates ground-breaking transformation technology. The platform leverages the Apache Cassandra database as its foundation, thus enabling users to scale linearly, boost availability, support fractional response rate, and leverage exceptional multi-datacenter replication.
Powerful Multi-Model Capabilities
Better still, DataStax Enterprise is a reliable platform that features powerful multi-model capabilities. The solution includes robust support for JSON/document, key value, tabular, and graphs. As a result, regardless of the use case, DataStax Enterprise offers support for the ideal data model. Moreover, DataStax Enterprise expedites time to market. It offers effective channels that enable businesses to easily scale vital applications without misusing essential resources.