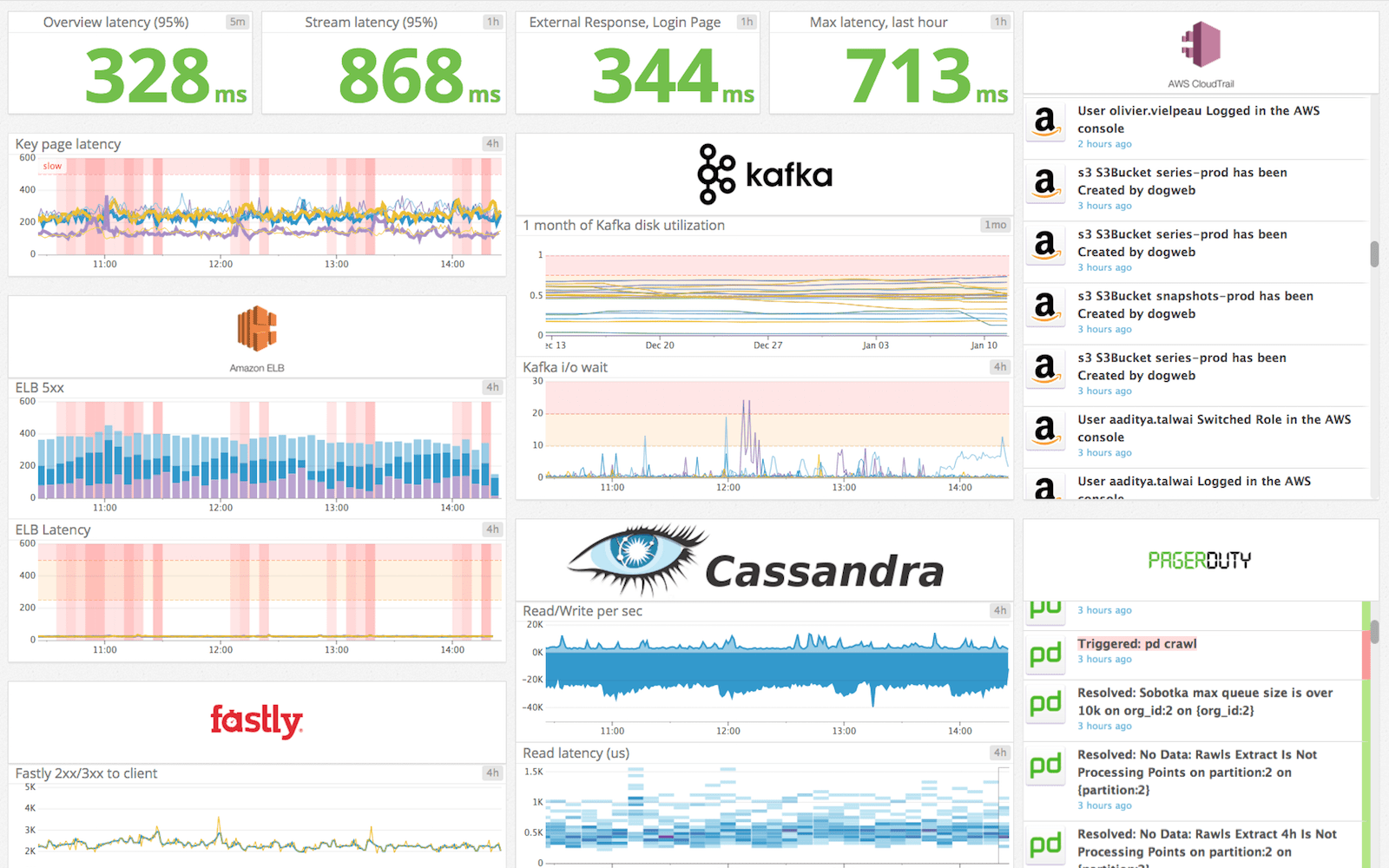 The main benefits of Datadog are helping you observe apps, streamlining how you monitor stack apps and giving you full visibility over modern apps. It allows users to connect and compare metrics as well as other information from services and apps, together with data coming from web servers, Amazon EC2, NoSQL, StatsD, and SQL databases. Here are more benefits:
Datadog helps users streamline data analysis and other process related to it including measuring and graphing. Measuring is done in a matter of seconds only.
Datadog also allows you to configure the data filtration setup to collect needed metrics. You can even tweak the system to send you notifications or alerts on problems that require immediate attention. With Datadog, you only need to focus on significant updates, scheduled operations, and correct code configurations. Above all, you can acquire wide-ranging collaboration features that allow you and other team members to work together and offer feedback on the project.