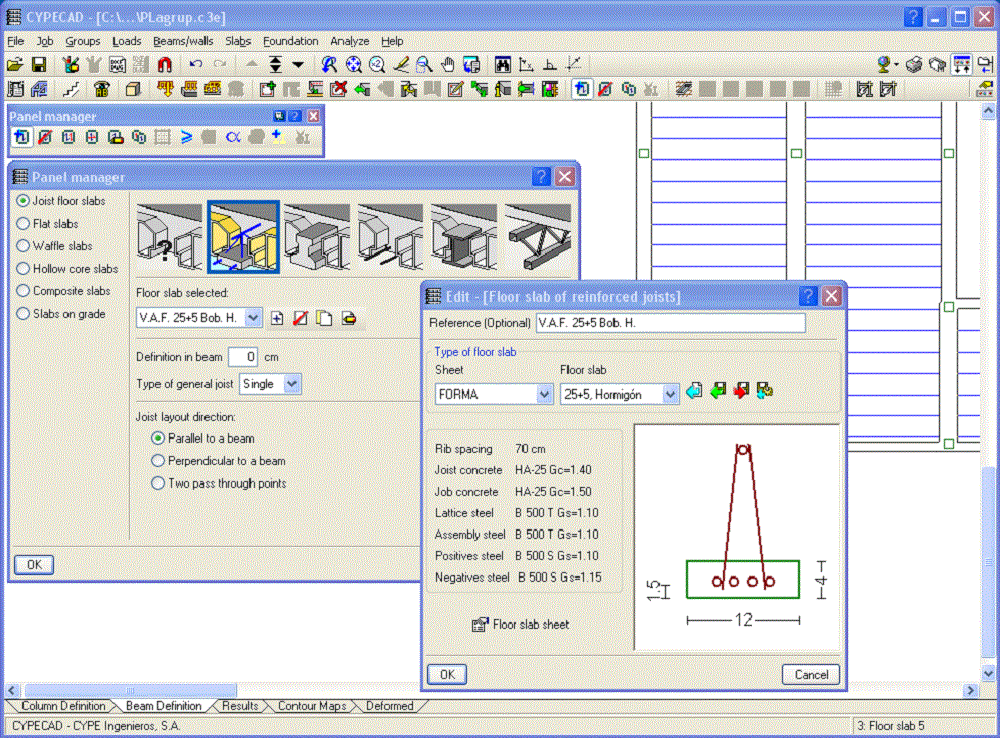 The main benefits of CYPECAD are its capability to assist in making reliable structural designs, its support for personalized drawings, and its offering of powerful analysis that can be customized to fit specific conditions better. Here are more details:
Aids in producing reliable designs
CYPECAD is a comprehensive design and analysis tool that is equipped with all the features and functionalities that aid professionals in performing precise calculations and producing reliable building designs. Users will enjoy the system's ability to provide limitless bars and nodules to give them stronger analytical power.
Personalized drawings
With CYPECAD, drawings created can be personalized to fit users' requirements. After that, drawing layers and elements can be configured for a more polished result. When the design has finally met the correct specifications and preferences, the system can then generate it through printer, plotter, DWX, and DXF.
Customizable analysis
Personalized analysis can be created via the system where users are able to factor in every element of the design that they choose. There is a wide range of reinforcement and analysis options to choose from. Existing designs can be analyzed as well for correction purpose or for including elements that were later on added by clients for their present structures. CYPECAD is capable of handling every calculation, load analysis, geometry, and others, which means that users will only need to enter data and the required specifications and then the application will generate precise and reliable drawings together with detailed analysis.