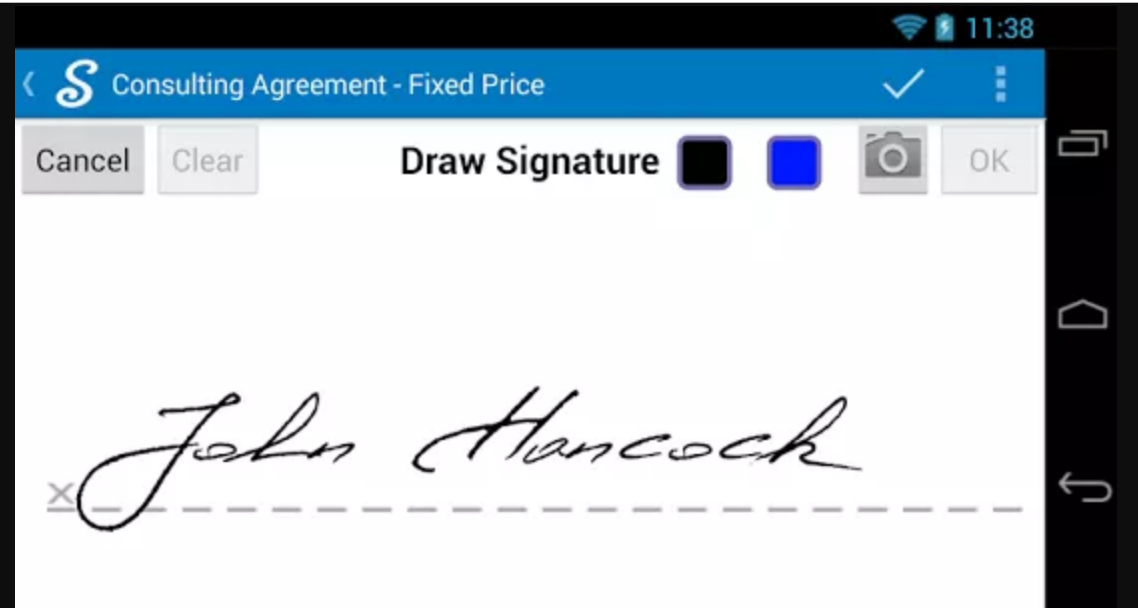 The main benefits of CudaSign are, it collects legally binding signature, integrates into favorite apps, and instant notifications. Here are more details:
Collect Legally Bidding Signatures
CudaSign is a reliable eSignature platform that is designed to help organizations collect legally binding signatures. The solution expedites the signature collection process and enables users to securely archive signed documents. All the signed documents and files are stored in a cloud-based repository, where they are safe and easily accessible when needed. Besides, by automating the work processes, CudaSign enhances productivity and enables businesses to comply with all compliance requirements and industry standards.
Integrates into Favorite Applications
In addition, CudaSign integrates seamlessly with the electronic systems and business applications a business already use. The platform works flawlessly with third-party solutions such as Salesforce, Sharepoint, Microsoft, and more. Besides, the solution is designed for on-premise and cloud-based deployments. It works on any device including Desktop, PC, tablets, and smartphones. With its Android and IOS apps, CudaSign gives users the mobility and versatility they need to sign, approve, and send documents anywhere, anytime.
Instant Notifications
Better still, CudaSign ensures that all documents are delivered to the right individuals. The best part is that users get instant notifications when a document is signed and completed. This ensures that the process is smooth and all the required signatures are gathered in time.