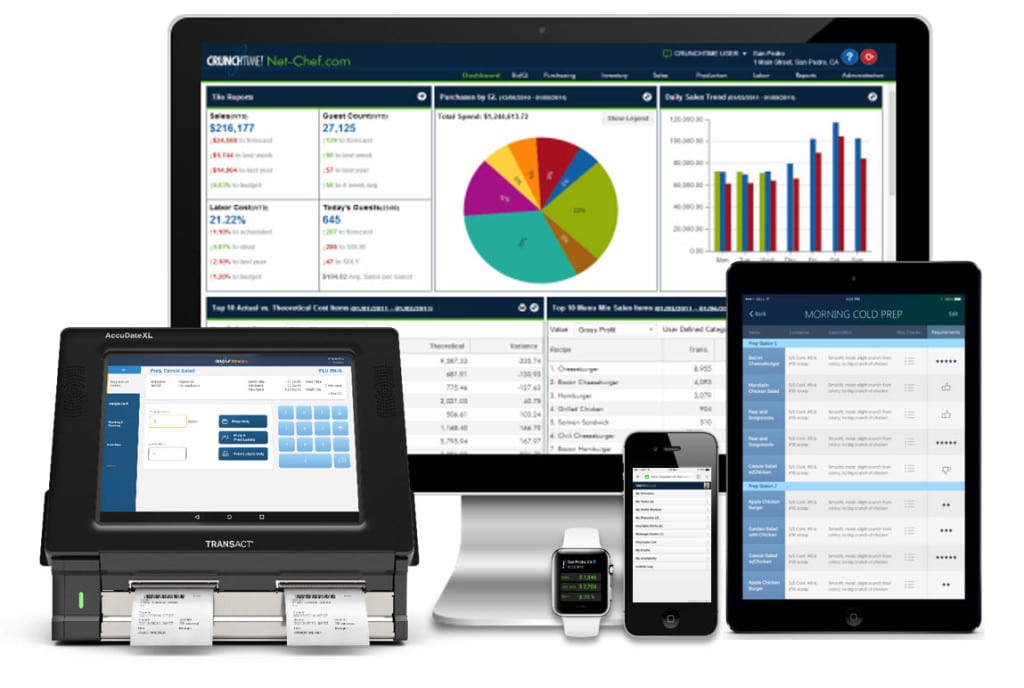 The main benefits of CrunchTime are it enables users to track and manage their inventories down to the ingredients level, streamlines purchasing and replenishment activities, gives easy access to sales data, allows intelligent staff scheduling, and produces rich and meaningful business reports. The discussion below will help realize why CruchTime is trusted by many restaurant and food businesses:
Monitor And Manage Inventory Down To The Ingredients Level
Inventory management using CruchTime is comprehensive. The restaurant management solution enables users to monitor and handle their inventories down to the ingredients level. They will be able to find out if they have enough stocks of ingredients they need for the preparation of menus and foods they are serving to their customers.
Speed Up Your Purchasing And Replenishment Activities
CrunchTime can be integrated with the systems that vendors or suppliers are using. Because of this, users can quickly buy all the products or items they need from their vendors and replenish their inventories quickly. The solution also permits them to check if the actual products or items they received are consistent with the purchase orders.
Gain Insights Into Your Sales Transactions
The restaurant management solution also makes it easy for users to gain insights into their sales transactions. Here, they will be able to find out how much sales they have generated within the day and perform account reconciliations.
Handle Your Employees And Staff In A Smart Way
CrunchTime gives users the ability to smartly handle their employees and staff. It allows them to assign the right tasks to the right persons and ensure that shifts have the right number of employees and staff. This way, they will be able to deliver quality services and great experiences to their customers, as workloads are distributed systematically and intelligent staff scheduling is enabled.
Monitor The Performance And Profitability Of Your Business Through Reporting
The solution offers reporting capabilities. Users can produce rich reports and drill down into their details, making it possible for them to obtain insights into the performance and profitability of their restaurant or food business. This improves decision-making, allowing them to make adjustments and implement the best business strategies.