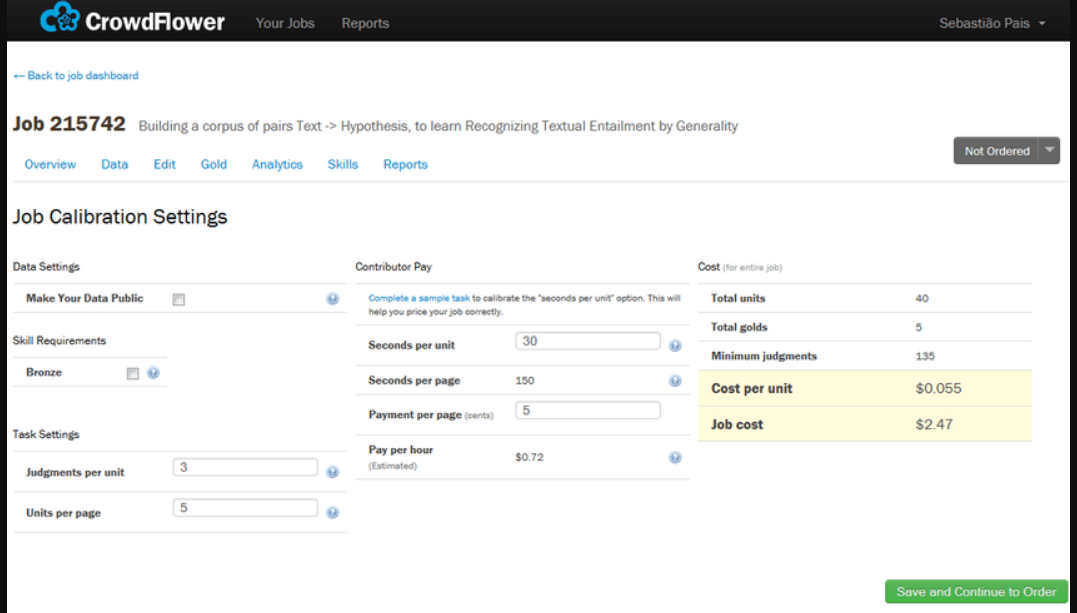 The main benefits of CrowdFlower are its innovative machine learning technology, enhanced data, and it creates synergy between humans and machines. Here are more details:
Innovative Machine Learning Technology
CrowdFlower is a reliable AI platform that is designed on the innovative Azure Machine Learning technology. The technology enables CrowdFlower to leverage powerful, cloud-based predictive models. The models enable users to utilize intelligent algorithms and work in an intuitive interface where they can drag-and-drop items for advanced model optimization.
Enhanced Data
Also, CrowdFlower is designed to gather data about leads, customers, business operations, and opportunities, to quickly provide accurate information. Besides, it aggregates data and groups it according to stipulated settings or the company's hierarchy requirements. This enables users to find the information they need faster and utilize it as required more rapidly.
Even better, CrowdFlower transcribes data from multiple sources into comprehensible transcripts. Its contributors evaluate uploaded media and provide diverse recommendations on aspects that should be subscribed. Consequently, users are assured of receiving precise transcripts of the relevant information.
Create a Synergy Between Machines and Humans
Better still, CrowdFlower is a transformative platform that enables businesses to utilize computers to augment the skills of their employees. It makes it easy to craft a synergy that facilitates machine learning models to deliver accurate predictive judgments while enabling humans to concentrate on difficult tasks. It automates and expedites business workflows, and make them more accurate than machines or humans functioning alone.