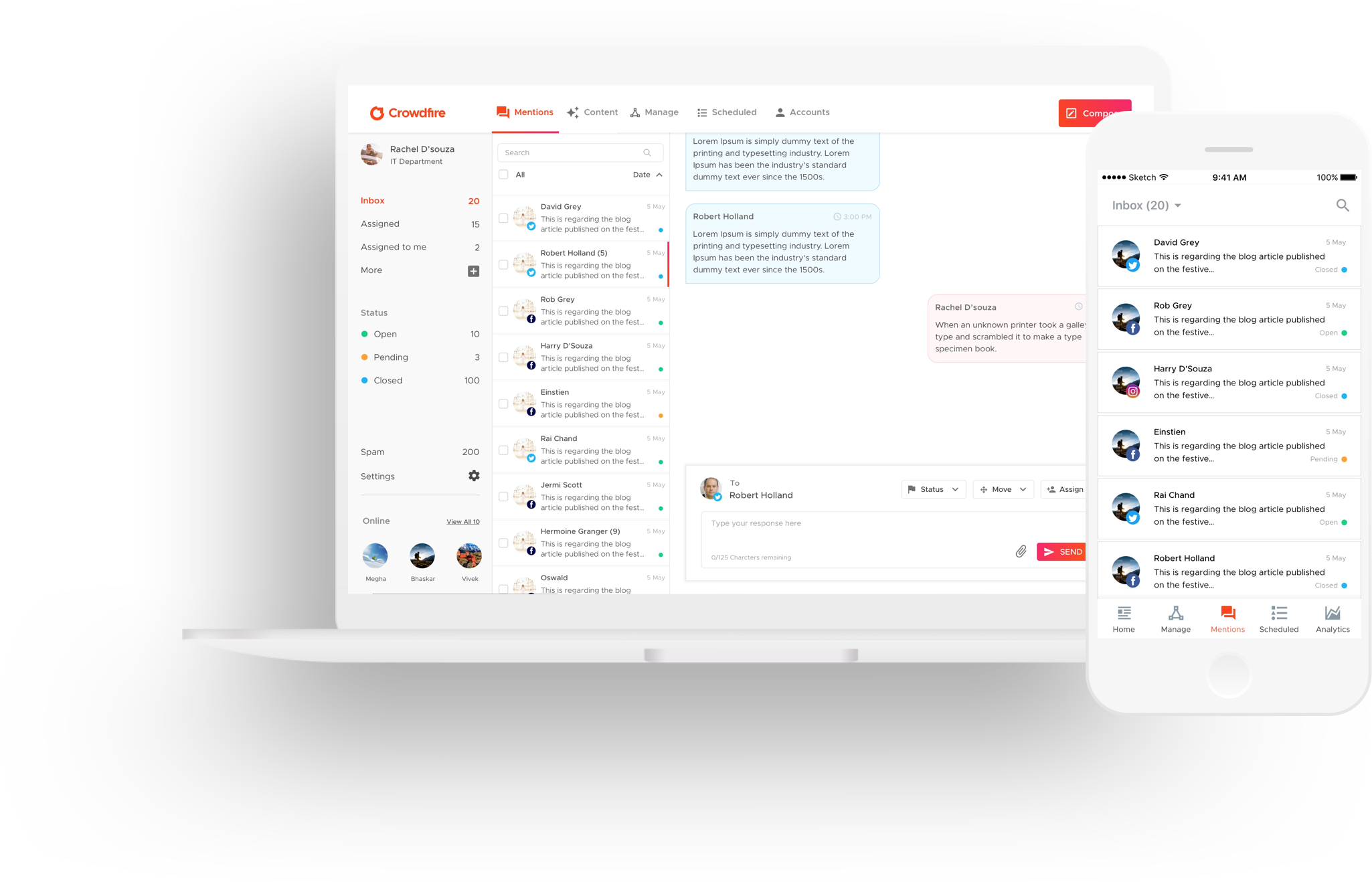 The main benefits of Crowdfire are its extensive set of tools for marketing, Clean-Engage-Grow philosophy, and wide accessibility. Here are more details:
Provides a Wide Set of Tools for Content Marketing
Crowdfire provides a plethora of features that aren't natively available from Instagram and Twitter such as information about inactive followers as well as recent un-followers. It turns Twitter analytics into forms that are easier to understand, which helps users make better-informed decisions. It's equipped with DM Marketing tools for a wider audience reach and allows users to sell through DM. It also provides businesses with the ability to follow their competitors' followers and attract those who might be interested in their own product instead.
Clean-Engage-Grow
Crowdfire sticks with its Clean-Engage-Grow viewpoint. It is a fool-proof and recurring strategy for aiding the growth of someone's presence in social media. 'Clean' means to avoid or eliminate unwanted, irrelevant and spam accounts that are not adding any real value to users' feeds. They don't help users in achieving their strategic goals and could probably just cause damage instead. 'Engage' features are for attracting target audiences so that they would talk to you or to others about you. 'Growth', on the other hand, allows users to reach the right people which could lead to the rapid growth of their follower-base.
Accessible for All Types of Users
The software works well with all types of users who are looking to expand their reach to potentially gaining more customers through social media such as e-commerce sellers and social media agencies. Crowdfire's main focus is on mobile users, which is why they provide native apps for both iOS and Android devices. Agencies and other businesses, on the other hand, prefer to utilize the web interface and so the system ensures full compatibility with that type of architecture as well.