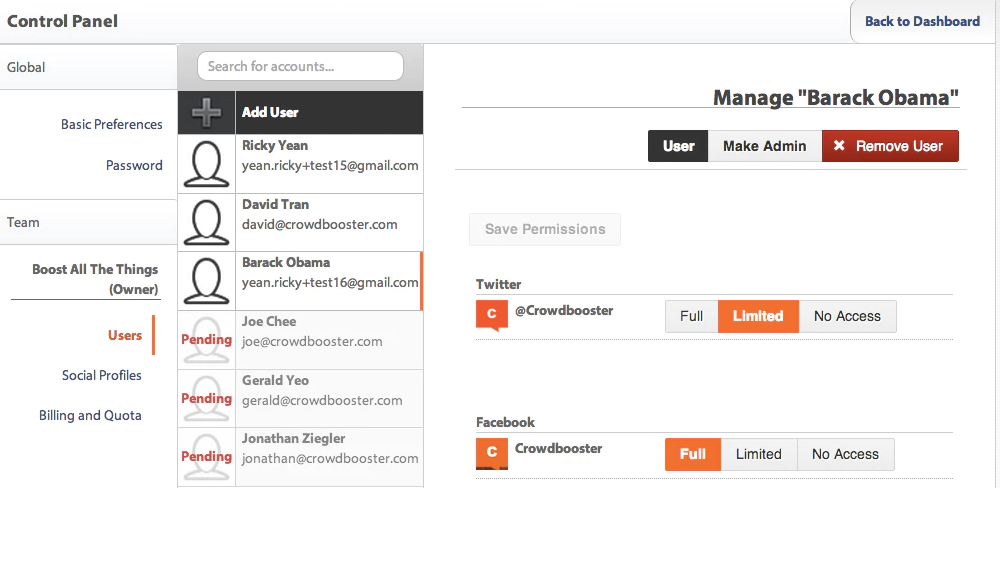 The main benefits of Crowdbooster are, it streamlines social sharing, unearths new opportunities, and customizable dashboards. Here are more details:
Streamline Social Sharing
Crowdbooster is a powerful social analytics platform that enables users to streamline social sharing. The solution empowers users to automate the process of posting content on social media platforms such as Twitter and Facebook. It simplifies activities and saves time while making it a breeze to monitor followers. Besides, it enables users to collect accurate statistics on how a particular post is shared or retweeted.
Unearth New Opportunities
Also, Crowdbooster enables users to pinpoint new opportunities in the audience. It provides helpful insights that enable users to identify the best clients to engage and devise intelligent ways to optimize the quality of the content they share. Besides, it's easy to determine the most engaged users, what makes such users tick, and what is the best time to connect or interact with them. By gaining a deeper understanding of the target audience, users quickly adopt strategies that help them deliver content that is in line with the audience's preferences.
Customizable Dashboards
Better still, Crowdbooster provides easy-to-use and customizable dashboards. The dashboard displays digestible information that can easily be exported to CSV files. Users can also view recommendations on how and when to schedule social media posts for optimal engagement and reach.