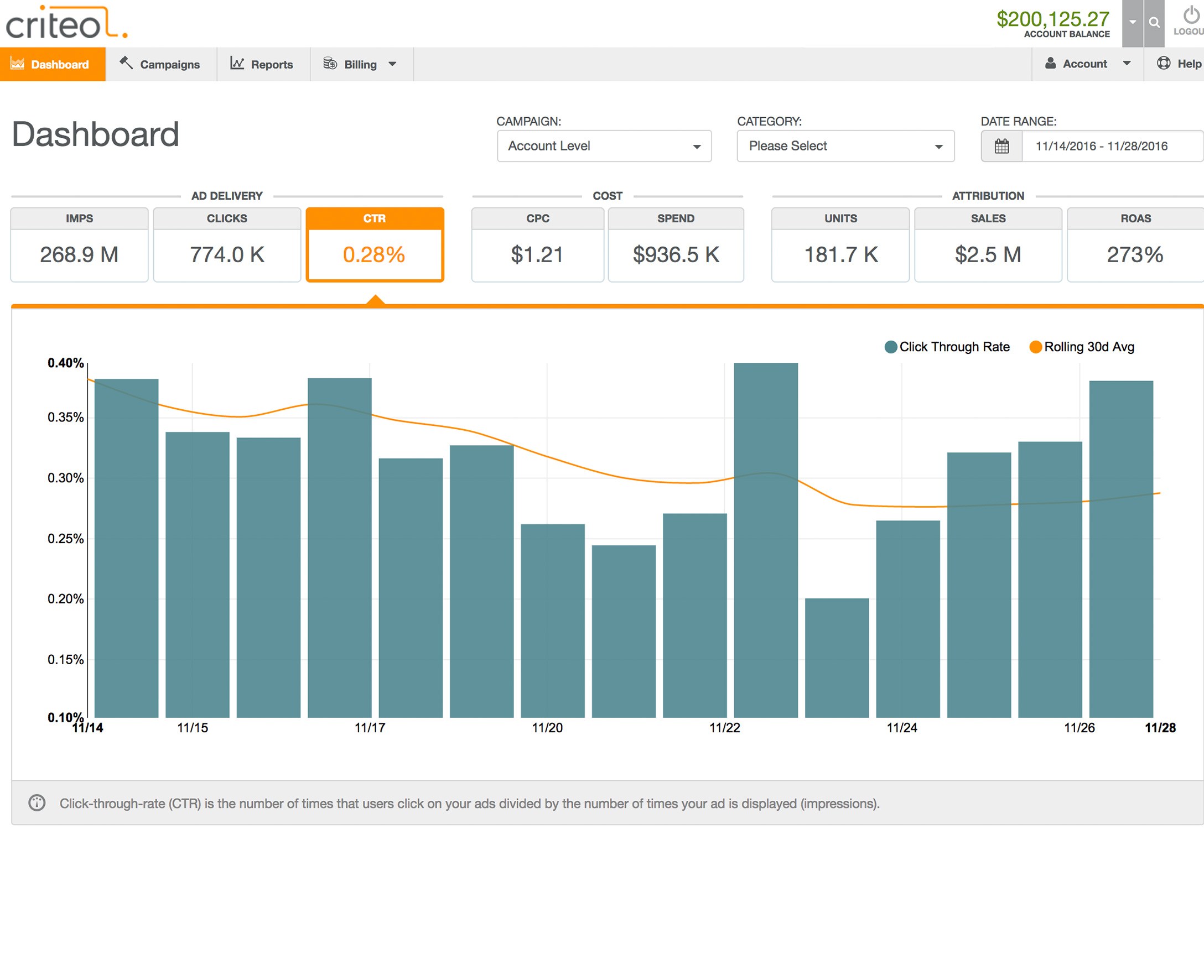 The main benefits of Criteo are its competitive pricing, customized customer support, and a set of powerful advertising and re-advertising tools.
Criteo is a newly developing digital advertising organization that provides the necessities of its customers. Their mail framework brings users the most customized promotions and messages that coordinate their browsing history. The ideal element that Criteo has presented is the tool of re-advertising. It aims to ensure that advertisers acquire an excellent market with potential customers – both new and the ones that already saw your advertisement.  This system of targeting and retargeting potential purchasers can help increase both sales and brand image.
The creative strategies for customer tracking utilized by the software include making tailor-made banners for the potential buyers who left the site without buying anything. It ensures that the customers see the ads for products they might be interested in buying. The company operates across the globe, providing a customized retargeting capability for generating more purchasers.
This technique has given a lift to internet businesses. The increasing numbers of advertisers are contacting the organization to helps them market their brands to the attention of potential customers. With all its features and tools, Criteo appears to catch a gigantic chunk of advertisement market in the future.