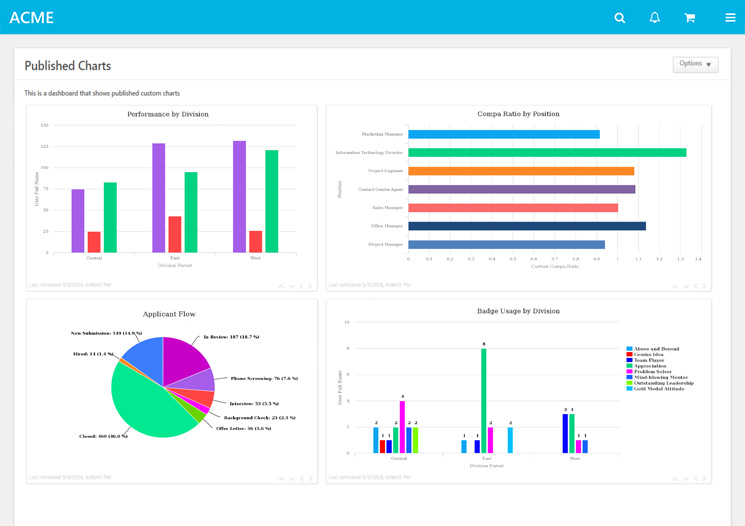 The main benefits of Cornerstone OnDemand are efficiently monitoring and managing employee performance and offering learning and training tools for the staff. Here are the details:
Can monitor and manage the performance of the employees
Cornerstone OnDemand allows users to have a view of their entire organization's workforce. The system has a 9-grid Helicopter view feature that provides a sweeping overview that they can then use to understand how their business is performing. This would also allow their staff to set their goals, both personal and professional, accordingly and to take their performance to the next level for them to be more helpful to the company.
The system provides a clear, 360-degree review of performance for each employee. Companies will be able to identify their best performing staff as well as their critical roles and core competencies. This can be pictured clearly through graphs that Cornerstone provides to determine their employees' growth, improvements and trends. This detailed views can be used as a basis for certain decisions such as succession and compensation.
Provides learning and training tools for the staff
Cornerstone OnDemand can be used to nurture employees by training and developing their professional skills. Helping employees in developing their skills and achieve individual goals would increase the retention rate of the company's workforce.
Each employee would have different needs and performance level and the HR can provide training suited for them. Training courses are available from the library, all of which are SCORM conformed. Courses range from sales training and customer service to project management. Aside from the courses provided by the system, the company can also create their own training programs for customized targets and benefits. The HR, managers, and employees can then track the training progress together. And as a way to motivate employees, badges can be awarded to those who successfully completed them.