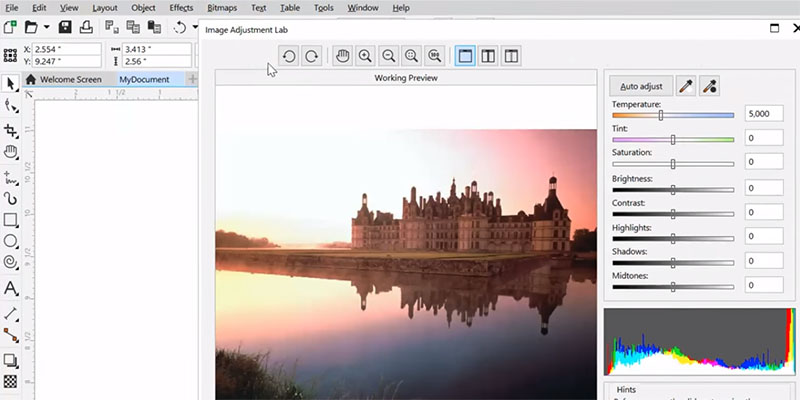 The main benefits of CorelDraw are its robust feature set, customizations, and reliability.  These benefits await users who decide to use CorelDraw Graphics Suite 2017. Whether they're professionals or novices, Corel Draw has in-product learning and content to help them out. CorelDraw's workspace is reliable and matches the user's workflow, increasing productivity.
The program is also customizable, allowing users to create their ideal workspace populated with their favorite tools with icons in just the right size, and their preferred border color. Different fonts can be explored with the Corel Font Manager 2017, and plugins, extensions, font packs, and apps can be downloaded to grow the suite's tools.
Ideas can also be immediately executed with CorelDraw's LiveSketch tool. Original ideas can immediately be captured with this tool, so long as the user is using a pen-abled device. LiveSketch also comes with a search and filter feature which picks the perfect fonts for any project.
The color accuracy and flexibility required of professional output can be had with CorelDraw Graphic Suite 2017. Designers can easily make memorable logos, eye-catching marketing materials, and viral signs and social media graphics.