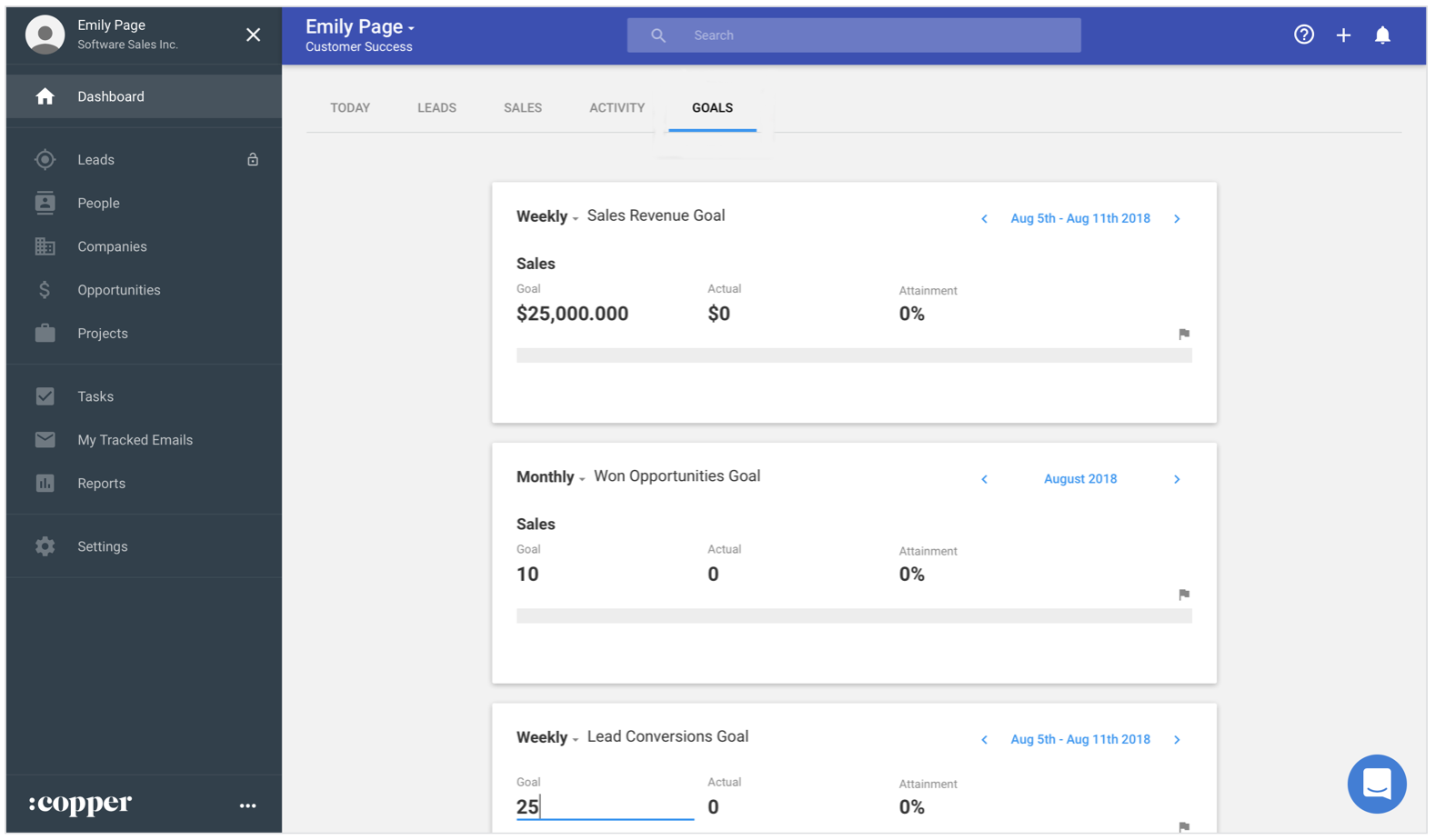 The main benefits of Copper are its efficient workflows, increased sales productivity, enhanced collaboration and communication, visibility of business operations, and seamless integrations with various business apps and systems. Copper provides a simple and strong interface with its complete CRM tools. Using these tools, businesses can focus more on expanding their growth further than mostly managing paperwork and issues. The other benefits it can provide are:
Efficient Workflow
Manual data entry is boring, erroneous, time-consuming, and tiring. Copper solves this problem through easy database integration in a few clicks. Once integrated, all future data entries will now sync across your systems, which keep the whole business system updated and secure.
Additionally, Copper provides task management tools that can automate some parts of your workflow. Missing out on emails, opportunities, and deadlines won't be a problem as those processes can get automated or the app can remind you of it. All of these tools are on one dashboard where your teammates can also collaborate for faster work.
Increased Sales Productivity
Efficiency isn't always attained through the amount of work done, but also through the effects of the finished tasks. Copper will help you find those impactful tasks through its lead, contact and visual pipeline management tools. These features will allow users to streamline strategies, accommodate all contacts, and provide oversight for each of your sales ventures. With these tools, leads can quickly become sources of income.
Better Communication and Collaboration
Even in the digital age, information losses still happen easily even when using emails. Copper has an answer for that through communication and collaboration functions to keep every teammate updated on all projects and needed files.  The tools can also integrate with Dropbox, Google Hangouts, Slack, and Asana, which can cover a lot of ground when it comes to communicating.
Greater Visibility of Business Operations
Understanding data correctly is one of the cornerstones of successful businesses. Copper's tools will provide you with this advantage through a complete view of your operations, and even receive in-depth feedback for process improvement. A leaderboard can also be put up to check your top performers, and performance dashboards can allow you to check team productivity. Copper also has reporting tools and features to get in-depth with the progress. Adding to that, Copper provides an option to make timed notifications so you can get reminded of priority tasks and receive status reports when needed.
Seamless Integration with Any Business Systems
Copper has API compatibilities that allow it to adapt to any business software systems, Regardless if its online databases, Google apps, communication channels, VoIP software, marketing platforms, and even analytic tools, Copper can work with them to get the results you need.