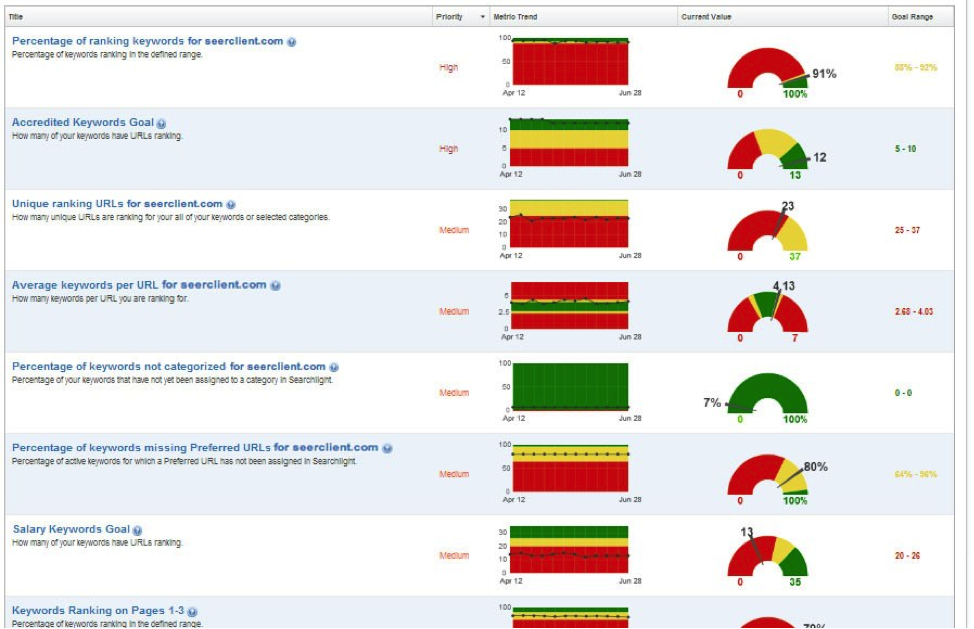 Conductor Searchlight emphasizes organic traffic. This is because this kind of traffic generates the highest ROI. Furthermore, around 94% of visitors go through organic content over paid ads. This leads to recommendations of how your website can "Be What THEY Want"—the Searchlight mantra. Focusing on such, Searchlight helps users prioritize SEO tasks, offer lead and conversion projections, and provides data regarding what makes good or bad content. With daily performance reports, users can easily track where they are in the scheme of things.
Reports are very simple to create in Conductor Searchlight. They are automatically generated and they can also be customized and shared to relevant parties such as upper management, the sales team, clients, and shareholders. The reports include topics and trends being searched by customers. This helps users discover the intents of customers. One can also use the segmentation and comparison tools to break down market data, content groups, and view traction. There are also features for mapping and organization. These help users find and understand shortcomings in their content strategy. This helps then discover new opportunities. Coupled with Searchlight's forecasting ability, this is a powerful tool in designing new and improved organic content.
With Conductor Searchlight, your business will have intelligence on all channels and content types including mobile. You will have greater visibility and would be able to detect threats from competitors earlier as well.