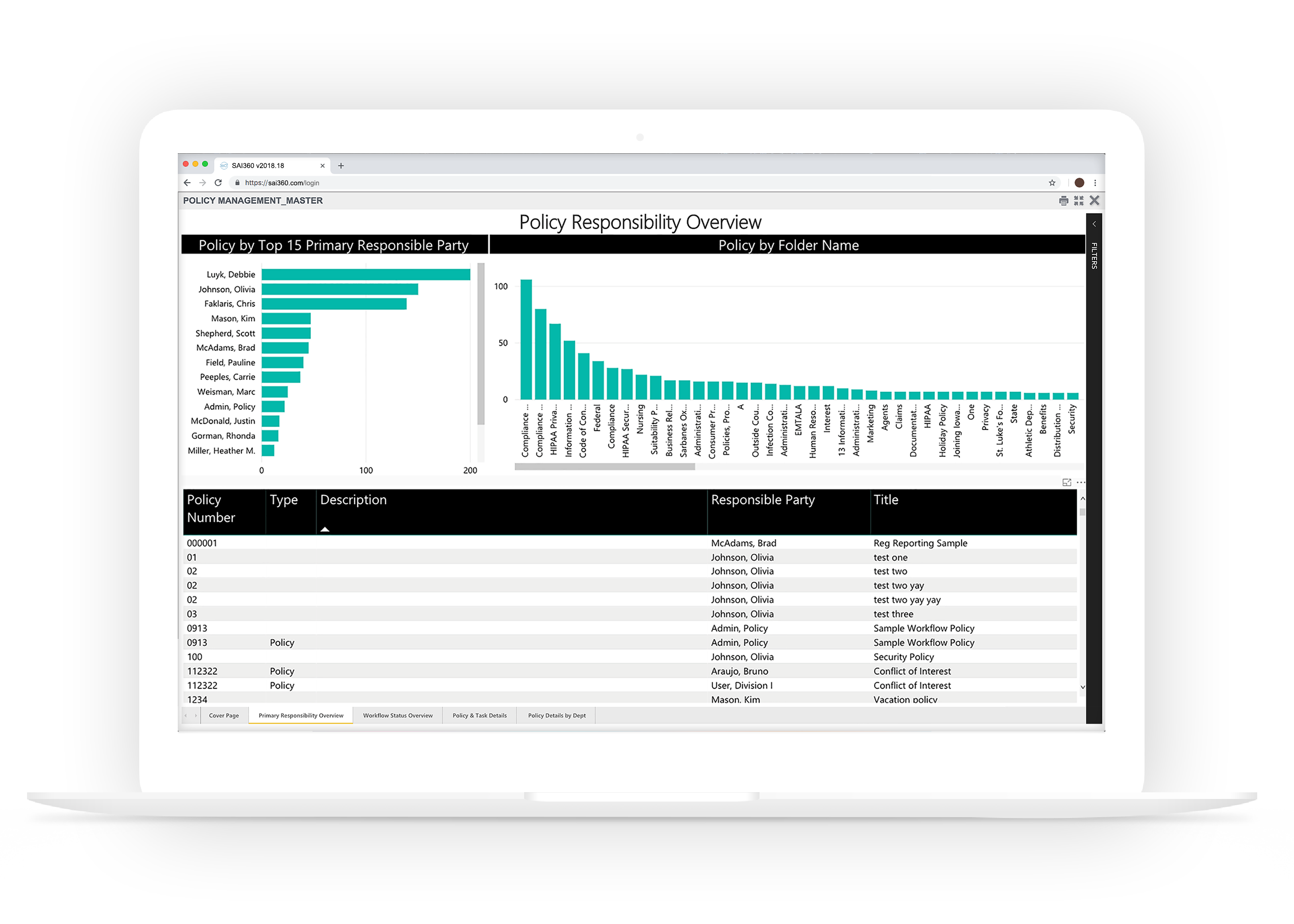 The main benefits of Compliance 360 are its comprehensive feature set, accuracy, ease of use, and security. Here are the details:
With Compliance 360, managing internal audits will be accurate and convenient at the same time. Thanks to the dedicated native module in the suite, users will be able to automate auditing processes from documentation to reports & follow-ups. It also provides intelligent risk management solutions. It identifies potential risks across the organization. Users are allowed to mark these points of risks and prioritize them according to priority and within the context of the overall business.
This monitoring is done in real time. The solution tracks and assesses compliance risk factors for assessment and immediate actions. This keeps your organization protected from fines and interruptions. Furthermore, compliance evidence can also be stored in the suite securely. This makes it easier to pull up information to show relevant parties that your operations are compliant as per regulations and standards.
Compliance 360 also comes with a third-party risk management capability. It identifies third-party entities that pose risks and allows users to proactively manage their relationships with them to mitigate unwanted results. Furthermore, the suite has features that let users communicate with third-party entities to let them understand internal standards, regulations, and policies so they can be willing to comply with such requirements.
With this comes a proactive contract management solution. Compliance 360 keeps an updated record of your contracts and tracks them. This includes contracts from partners, customers, providers, and vendors. This is powered by a dedicated built-in module that allows you to review contract details easily and approve specificities.
Compliance 360 is designed to have different data gathering methods. These allow you the ability to collect information on incidents. This is a fully automated process and the system automatically gives you reports that you can scrutinize. Issues can, therefore, be resolved intelligently, effectively, and quickly. No more tedious manual data collection. Compliance also 360 includes tools for managing and collecting disclosure forms from partners, associates, and employees. These are highly-sensitive documents that parties have signed and submitted. The system can be automated to review and approve these documents plus analyze them for risks and track compliance.
Moreover, as the system can amass tons of GRC data, it is also fitted with a powerful search function. You can execute a search command in this module and search for files through keywords and tags throughout your policy library. Furthermore, users can allow partners, approved third-party entities, and employees to use this search function to view relevant documentation. This allows for data transparency where it is appropriate.