ClusterCS Reviews: Pros, Cons & Pricing of the Popular SaaS Control Panel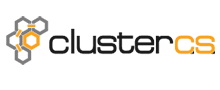 Price: $7
Our Score: 83%
What is ClusterCS?

ClusterCS is an advanced SaaS control panel that allows users to remotely manage any cloud, VPS and dedicated servers. With the platform, you get full domain management where you can set up domain access rules, build high availability web clusters, and unify all your servers and instances in one location no matter where they are hosted or located. ClusterCS facilitates hands-off system setup and enables easy management of modern web server software via a unique traffic routing interface.

The control panel boasts of faster load speeds to reduce strain on your hardware. It also provides performance metrics and comprehensive insight on all vital info such as resource usage, server load and connections, among others. Moreover, ClusterCS has diagnostic and self-healing features that monitor and restart services in the event of stoppage. It maintains an event log so you can view MySQL queries that might have led to the problem.

Similar to other similar ClusterCS reviews, our aim here is to help you gauge the product before you subscribe.
Main Features
Fast and Automated Setup

Centralized Management

Faster Loading Speed

Resource Usage Stats

Domain Management

Remote Management

Feedback Collection

Self-Monitoring and Healing

File Transfer

Smart Caching
List of Benefits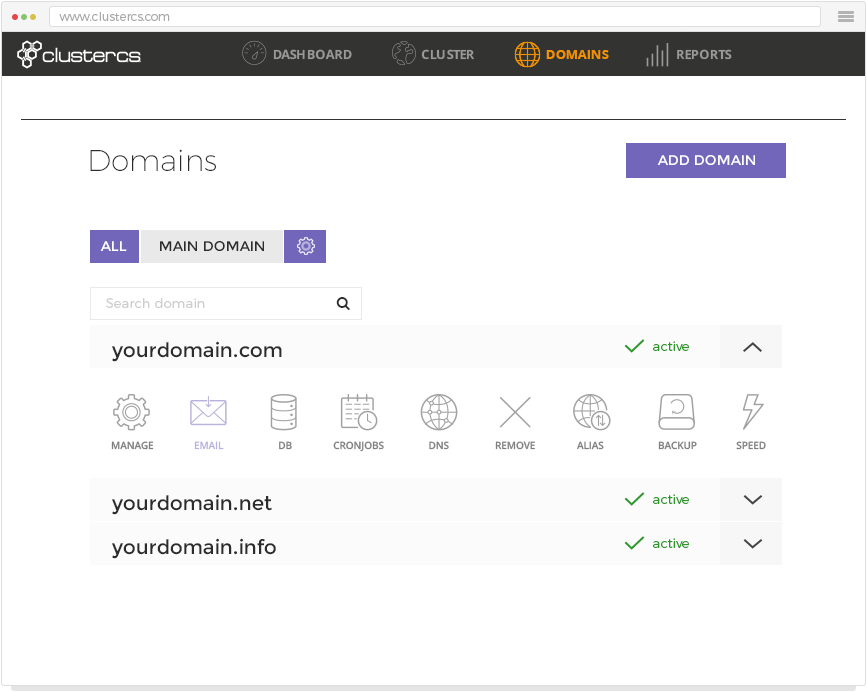 ClusterCS has been distinguished with our Great User Experience Award and Rising Star of 2017 Award: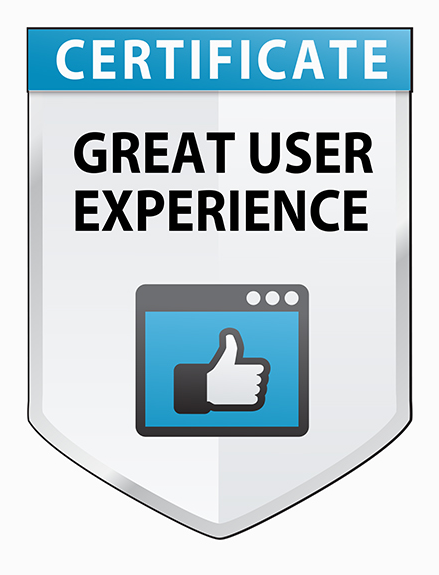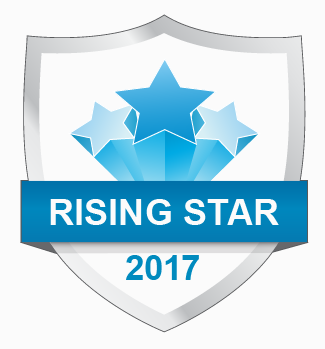 Setting up a server control panel is time and knowledge intensive. ClusterCS streamlines this process by automating the setup so much so that after installing the required package all you have to do is push a button to get the server up and running. This fast and easy set up without the need for intensive IT background coupled with its ability to run on an VPS or dedicated server significantly saves time and cost.
One of the benefits we consistently note in our ClusterCS reviews is that the platform provides convenience and efficiency especially if you are handling numerous websites, emails and databases. You can take full control and manage unlimited number of sites or large volumes of emails and databases without being bogged down by limited storage and other issues. You also have automatic backups to ensure server continuity and security.
ClusterCS can be optimized to run for different levels of operation. Whether you are a site owner, a developer or system administrator, you can use features for your specific server requirements. From basic server management for site owners to minimize costs; more advanced performance and various server architectures for developers; and multiple instance management and robust automation for sysadmins. This flexibility allows wider adoption for every type of server operator.
One of the many highlights of ClusterCS is its powerful clustering tool. You can manage large traffic sites with its multiserver clustering add-on that can scale servers whenever you prefer or need to. Moreover, you can deploy and take over high availability clusters with a few clicks and ClusterCS will do the rest.
Technical Specifications
Devices Supported
Mac
Web-based
Windows
Linux
Geographies Served
United States
International
Pricing Model
Customer Types
Large Enterprises
Mid Size Business
Small Business
Freelancers
Deployment
Available Integrations
SSL *Let's Encrypt

Apache

Nginx

Lighttpd

MySQL replication

MySQL cluster

Maria DB

Mongo DB
NFS
Moos FS
CEPH
FTP PROTFD
Email Postfix
Spam Assassin
IPTables
Fail2ban
Video
Available Support
Phone support
Email support
Live chat
Training
Software Pricing
ClusterCS offers four pricing plans, including a free option. You can visit the vendor's website for more pricing details.
Free: You get 1 Server/VPS, 5 Domains, 6-hour stats and up to 48 hours ticket reply.
Site: For $7/month you get 1 Server/VPS, unlimited Domains, 7-day stats and up to 2 hours ticket reply.
Web Agencies: For $60/month you get 10 Servers/VPS, unlimited Domains, 30-day stats and up to 15 minutes ticket reply.
Sys Admin: For $800/month it includes 100 Servers/VPS, unlimited Domains, 90-day stats and up to 15 minutes ticket reply.