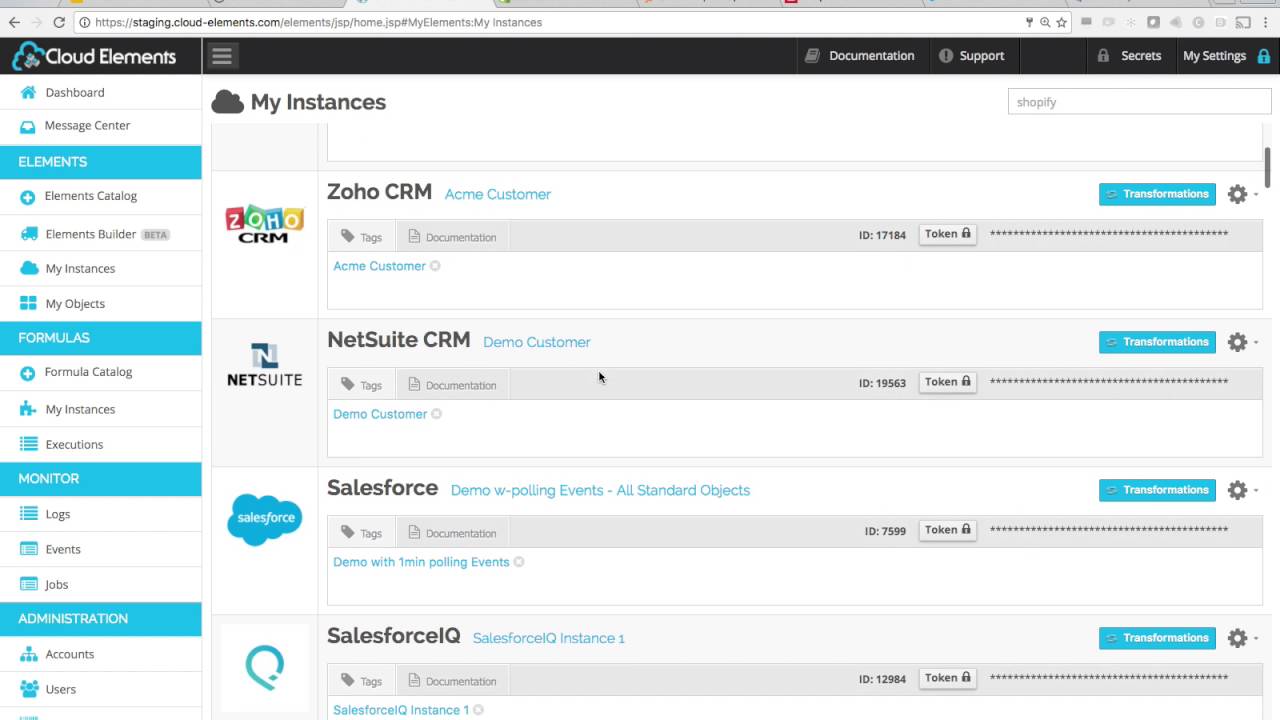 The main benefits of Cloud Elements are its unified API management platform, powerful formula builder, and effective element builder. Here are more details:
Unified API Management Platform
Cloud Elements is a comprehensive platform designed to enable developers to aggregate, integrate, publish, and manage APIs from a single interface. It leverages a 'one-to-many' approach to help users organize all their APIs more effectively. Also, it is used by API providers and publishers to gives their customers numerous integration options at a lower price.
Powerful Formula Builder
In addition, Cloud Elements features a robust formula builder that enables developers to generate workflow patterns. The patterns make it easy to monitor specific events and facilitate synchronization of processes such as ticketing, CRM, and marketing. The formula builder can also be utilized to streamline activities over multiple business systems.
Effective Element Builder
Better still, Cloud Elements features a reliable element builder. The element builder enables developers to personalize and expand the capabilities of the existing elements. Also, it makes it easy to come up with unique REST API integrations that can build into special elements directory. The elements directory utilizes Swagger 2.0 to produce comprehensive, interactive API documentation.