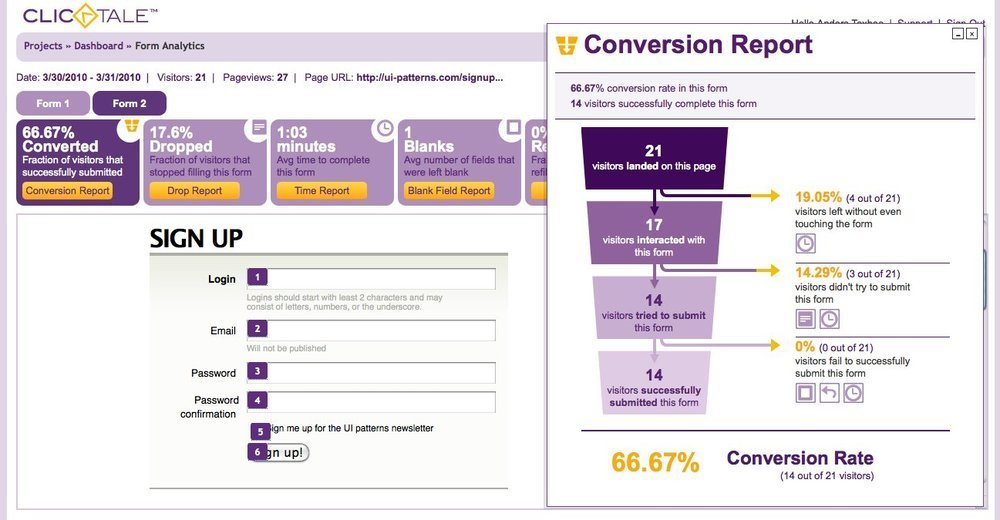 The main benefits of ClickTale are providing accurate analysis, simplifying website design, and managing reports. In digital marketing, getting the best insights and the most accurate information is important. This is an indispensable aspect of getting the best return of investment. ClickTale gives users just that. With the solution, users enjoy getting accurate analytics and to be updated with behavioral patterns arising from website visitors. These are shown in easy-to-understand ways which are also pleasing to the eyes.
ClickTale uses heat maps and session replays. These features allow you to get a visual and tangible sense of visitor behavior. With these come analytic integrations that one can get on their smartphone. You get powerful analytics and behavior tracking capacity in the palm of your hands. This includes various report features such as conversion analytics. There is also this drop reports that offer actionable insights on how to tweak your website design features and functionalities.
Furthermore, ClickTale does not let you redesign your website by blind trial and error. It offers testing services such as A/B Testing and Multivariate testing. With these, you can have different versions of your website up for testing across geographies. You can use the data gathered here to inform you of how to design your final look and features.
ClickTale is being used by many times of businesses from those engaged with e-commerce to those offering technical services. You also do not need to be too tech savvy to manage dashboards and generate reports. ClickTale's user interface is very intuitive. You would be easily acquainted with it in no time.