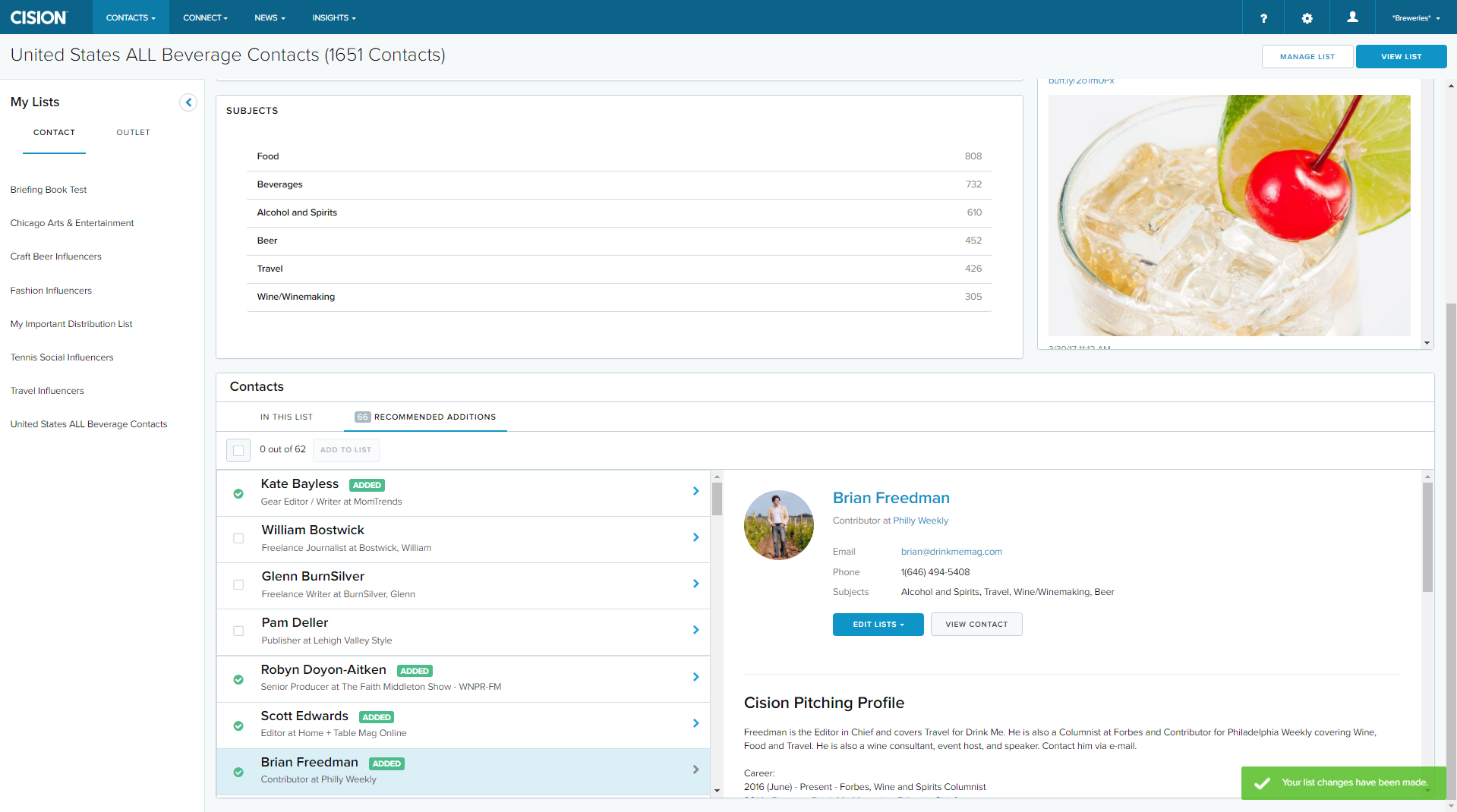 The main benefits of Cision are its multiple channel monitoring, automated insights, and extensive media data center. Read here for more of the advantages to have with Cision:
Cision is the right solution for you, whether you belong to an advertising company, government office, or news organization if you wish to spread your messages and get them into audiences. This integrated PR solution is equipped with a variety of features and tools that makes sharing and delivering a message easy and seamless.
Cision connects you to a media data center that is comprised of over 1.6 million contacts. With this vast network, you can easily create awareness for your advocacies, deliver news through a press release, and much more, whether in modern or traditional media channels.
If you need to know or hear what other people say about your company, brand, or advocacy, Cision Social Media Software will allow you to collect all posts and mentions related to you. With it, you can dig deeper through data and get ideas to monitor and evaluate social engagement and performance of your branding. Insights you acquired from these data can be used so you can make smarter decisions for your business.
Cision is also a perfect software for government agencies since it is created to help political action committee (PAC) participation and ensure compliance. Furthermore, Cision is equipped with features that help accelerate the mobilization of grassroots shareholders.