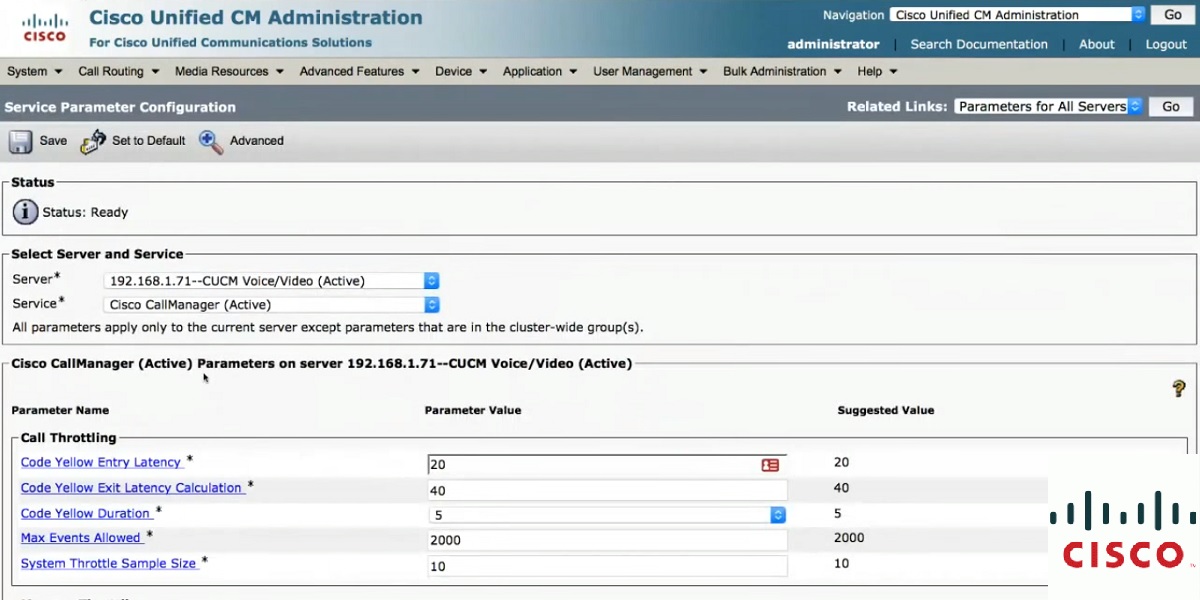 The main benefits of Cisco Unified Communications Manager are, it merges multiple systems and people into a single tool, allows the establishment of flexible and mobile workspaces, adapts to the changing needs and processes of organizations and businesses whether they are operating locally, regionally, or globally, enhances data security and compliance, and interoperates with one's existing enterprise and business systems and applications. Here are the details of how Cisco Unified Communications Manager can optimize interactions and engagements  between your employees and team members:
Unifies Multiple Systems and Employees/Team Members in a Single Tool
Cisco Unified Communications Manager is a centralized and unified web-based communication and collaboration solution that places all the essential systems employees and team members of various organizations need on a single tool. Because it merges multiple communication and collaboration systems into a centralized and unified area, it seamlessly connects employees and team members with each other, thereby unifying both people and systems. With this tool, they will be able to access VoIP phone systems, make video calls, exchange chat messages, and optimize their online presence and visibility all from within Cisco Unified Communications Manager.
Establishes Flexible and Mobile Work Environments
One of the main goals why Cisco Unified Communications Manager was created is to help employees and team members work efficiently and productively from anywhere and at any time. The tool allows users to establish work environments wherein their employees or team members can perform their roles or jobs from any type of device they are comfortable with, be it a desktop computer, laptop, or smartphone. In other words, they can set up mobile work environments or workspaces that keep everyone connected and updated all the time and increase people's efficiency and productivity.
Scalability
Scalability is another awesome feature included in this communication and collaboration tool. It can adapt to the evolving needs, requirements,  processes, and systems of organizations and businesses, regardless of whether they are maintaining local, regional, or international operations. They can utilize the capabilities of Cisco Unified Communications Manager as they expand their business operations and embrace tougher challenges.
Improves Data Security and Compliance
Cisco Unified Communications Manager makes sure that all interactions, engagements, and collaborations being performed within the tool are guarded against any type of security threat and issue. The tool permits users to employ modern and advanced techniques for verifying the identities and login credentials of employees and team members, protect sensitive and confidential business data using sophisticated encryption, and observe compliance with industry-specific policies and regulations.
Integrates and Interoperates with Existing Systems and Applications
Users can integrate Cisco Unified Communications Manager with their existing enterprise or business systems and applications. As a result, their employees or team members can seamlessly communicate and collaborate with each without necessarily leaving the tools they are using regularly. They can incorporate the communication and collaboration capabilities of the tool into their own systems and applications to make them more powerful and enhance interoperability.