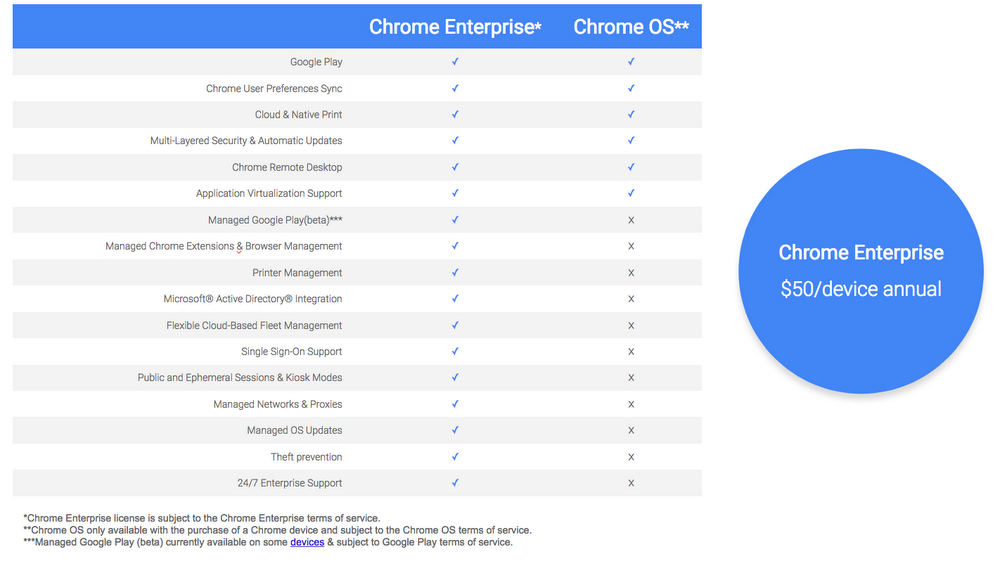 The main benefits of Chrome Enterprise are its intuitive security, control of the enterprise, and easy access to any device. Here are the specifics:
Intuitive Security
Chrome Enterprise comes with algorithms that effectively identify malware and other phishing execution strategies. As it automatically updates the browser's threat protection, users can get the security they require from it against the suspicious attacks on the web without manual actions.
Additionally, Chrome Enterprise performs user research and uses the collected data to launch security actions and interfaces. Besides that, it also employs a feature for network security to ensure authenticated connections. This helps employees prevent data breach when using websites. Furthermore, Chrome Enterprises use Sandboxing and Safe Browsing technologies to reinforce the user's protection. This functionality ensures that threats are not installing themselves to the user's device and cause security problems.
Control of Enterprise
Users can leave Chrome Enterprise on auto-pilot mode, but they can control its behavior through the Admin Console. This is where they can place custom settings and rules to fit it according to their needs or they can utilize the over 200 browser policies to configure permissions that regard to proxy servers, extensions, and more.
Easy Access Using Any Device
Recently, Chrome Enterprise has implemented a single sign-in feature that logs in users automatically to their account on the browser. Their account comes with data such as history, bookmarks, extensions, and settings which users can take anywhere at any time using any device.