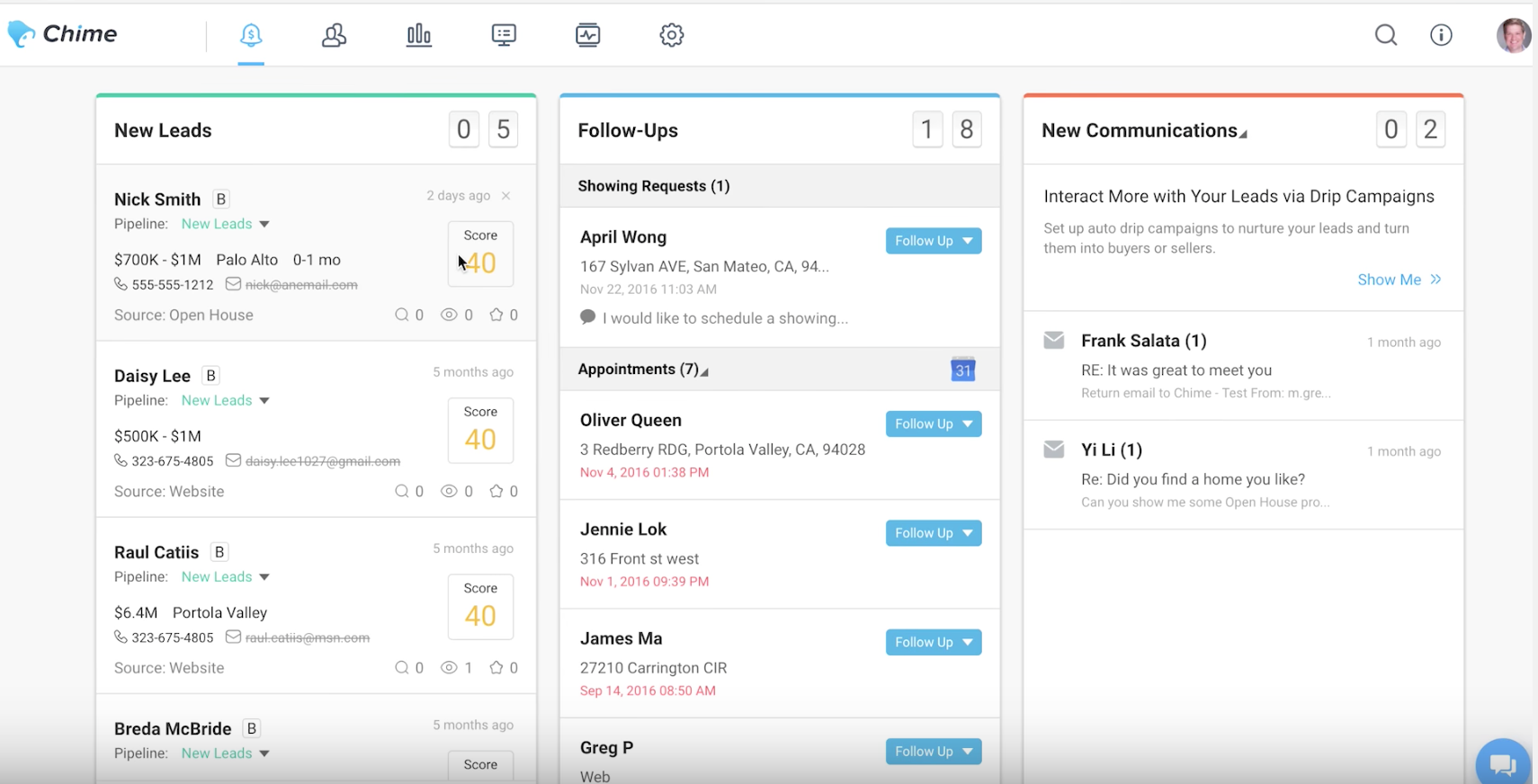 The main benefits of Chime are its comprehensive team, content, lead and customer management features. Specifically, here are the advantages users can expect from the system:
Lead Generation
Chime boasts lead generation features that can help users generate leads. These consist of email drip marketing, re-targeting, and search engine and social media marketing.
Ad Campaigns
With the platform, users can launch ad campaigns across popular social networking sites (ex. Facebook, Instagram, and Twitter) and search engines (ex. Yahoo, Bing, and Google). All they need to do is choose a preferred marketing package and the tool will do the advertising.
In addition, users have the option to send ad campaigns to customers who have shown interest in their brand before. Such a strategy helps minimize CPL, which makes it possible for them to increase their ROI.
Behavior Analysis
Chime comes with an intelligent behavior analysis functionality, which assists users to generate drip email campaigns based on personalities and browsing habits of their customers and leads. The platform collates data on both browsing and lead preferences, which can then be used to build convincing drip email marketing campaigns.
Tailored Action Plans
With the software, users can generate action plans as their leads undergo lead development. These tailored plans utilize instant notifications to keep team members informed on certain tasks that they need to work on for their leads.
Content Management System
To effectively increase ROI and acquire leads, Chime runs on a content management system that aids users to generate and customize their current IDX website. Therefore, they are given access to multiple color combinations and templates as they make changes on their website.