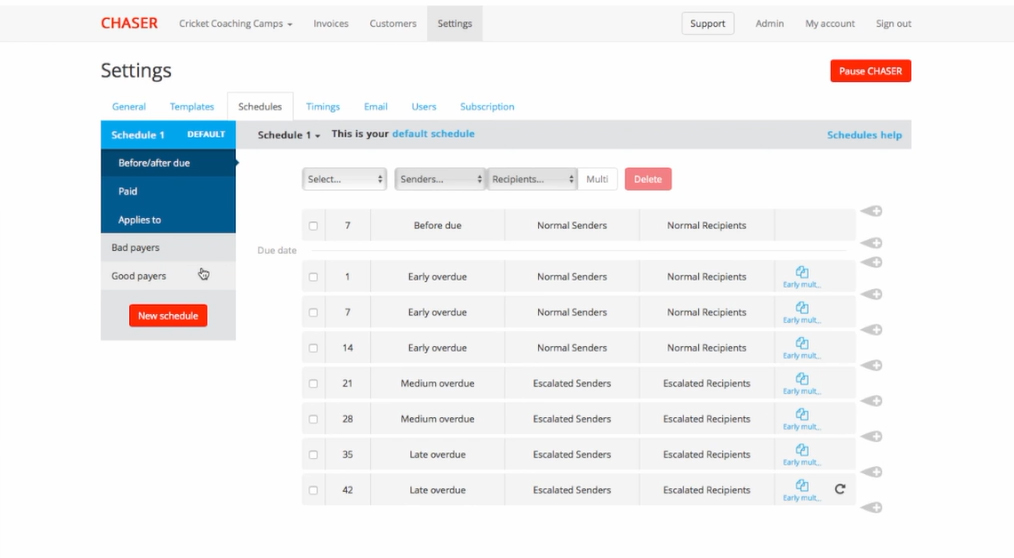 The main benefits of Chaser are its automated billing, tight credit control, one-click integration, and personalized email chasers. Here's more information:
Automated Billing
Chaser allows your finance to automatically sends the bill to your clients and contacts, this includes the time that you want them sent in order to inform your recipients at the right time.
Tight Credit Control
The software also gives companies the information so that they are informed and take control of their credits. The report includes precise information including communication logs and histories of your client for records purposes and transactions so that they can arrive at an intelligent decision to optimize their finances.
One-Click Integration
Aside from the automated billing, Caser connects with your accounting system with just one click. Hence, along with continuous notifications, you are confident that your billing system is always updated. This integration between your two systems is secured so that you can rest assure that all your data is safe.
Personalized Chasers
You can also personalize your email chasers to create a personality to your business transactions. This maximizes the impact that your emails especially when you're sending an invoice mail, This includes your affixed signature at the bottom assuring the client that the email they are receiving is from a legitimate source.