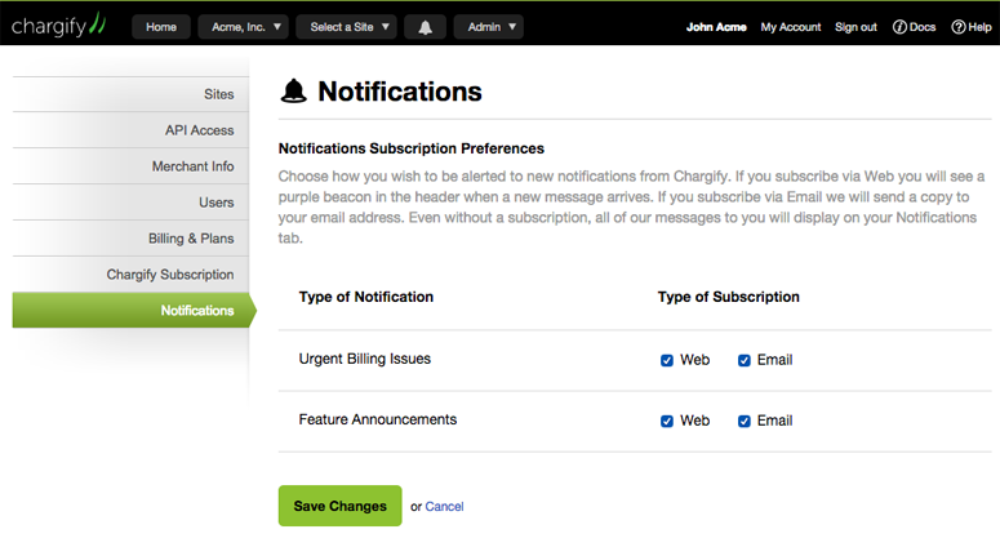 The main benefits of Chargify are its ability to work with various payment gateways, its user-friendliness, and its lack of set up or transaction fees.
Users of Chargify can be confident that they are complying with tax laws and that their billing is correct, as the solution works with various payment gateways. Users can also come up with payment pages that are branded and which can accept payments immediately. Chargify's open API can also be integrated into a business's website.
No contracts, sign up fees, or transaction fees are required when starting with Chargify. It also eases the job of running a subscription-based company, as it can automatically charge customers, take care of declined or expired payments or bills, and it can also send emails.
No matter the size of the business, users will find it easy to adapt to. Round-the-clock phone support is also offered. Chargify does not take a cut from a business's revenues, and its monthly pricing structure is fixed.
Chargify can also integrate with applications like Shopify, Zferral, Xero, Salesforce, and Wufoo. Web apps numbering in the hundreds can also connect with Chargify, thanks to its Zapier integration.
Automatic billing, invoice billing, trial periods, bills by user, bills by usage, or bills for add-ons, even setup fees and annual, monthly, or custom billing dates can be handled by Chargify.
Chargify users can also utilize unconventional features like sign up pages that are public, as well as a billing portal. This can be set up in a matter of minutes and does not require any development work on the side of the user.