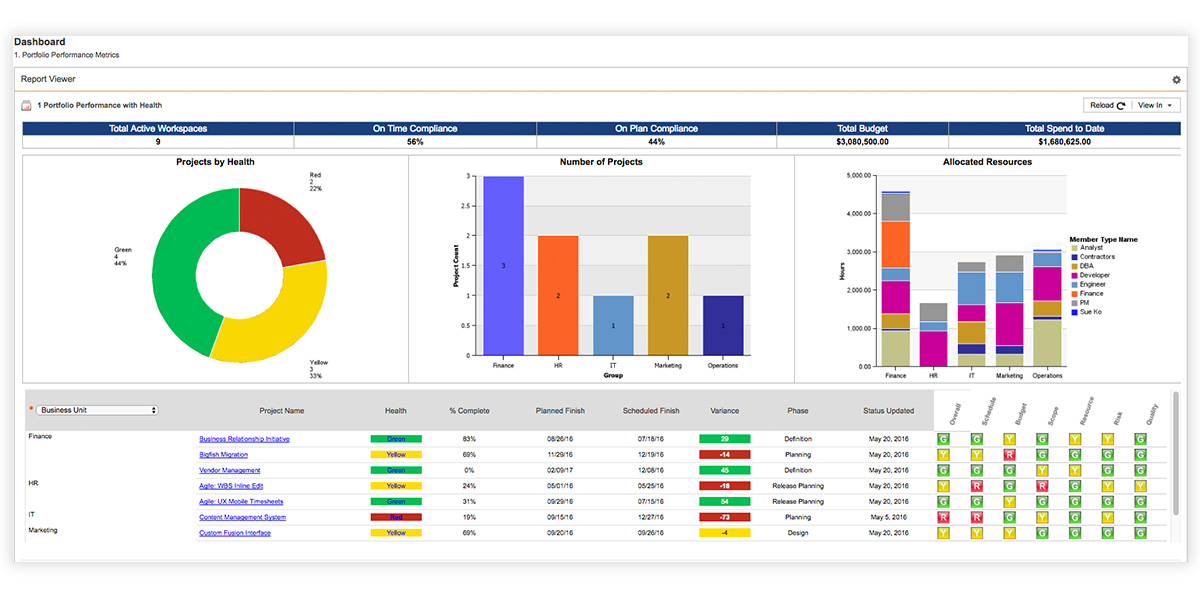 The main benefits of Changepoint are its ability to enhance business organizations' profitability as well as efficiency and its features that give companies comprehensive financial management capabilities. Here are more details:
Increases Profitability and Efficiency of Businesses
Changepoint aids the executives in improving the profitability and the efficiency of their organizations through deliverance of better understanding of critical business operations for their companies. It is equipped with a broad range of capabilities in the Professional Services Automation industry. From sales to invoicing, complete with multi-currency and multi-lingual support for global organizations, Changepoint got them covered. It also facilitates revenue forecasting and profitability protection by ensuring proper management and collaboration with customers, recognizing the revenue, invoicing the customer, executing projects, accurately capturing resource demands, and booking businesses.
Provides Unmatched Financial Management Capabilities
Changepoint is equipped with a plethora of invoicing and budgeting features, more than that of other similar solutions in the market. It provides companies with comprehensive financial management capabilities for projects with 360-degree operational visibility to ensure that more reliable and consistent data are being produced and utilized. This results in streamlined invoicing, as well as thorough, financial reporting for a financial personnel. Thanks to the said capabilities, Professional Services Organizations are able to control their finances on the entire customer lifecycle and also boost their financial performance, together with profitability.