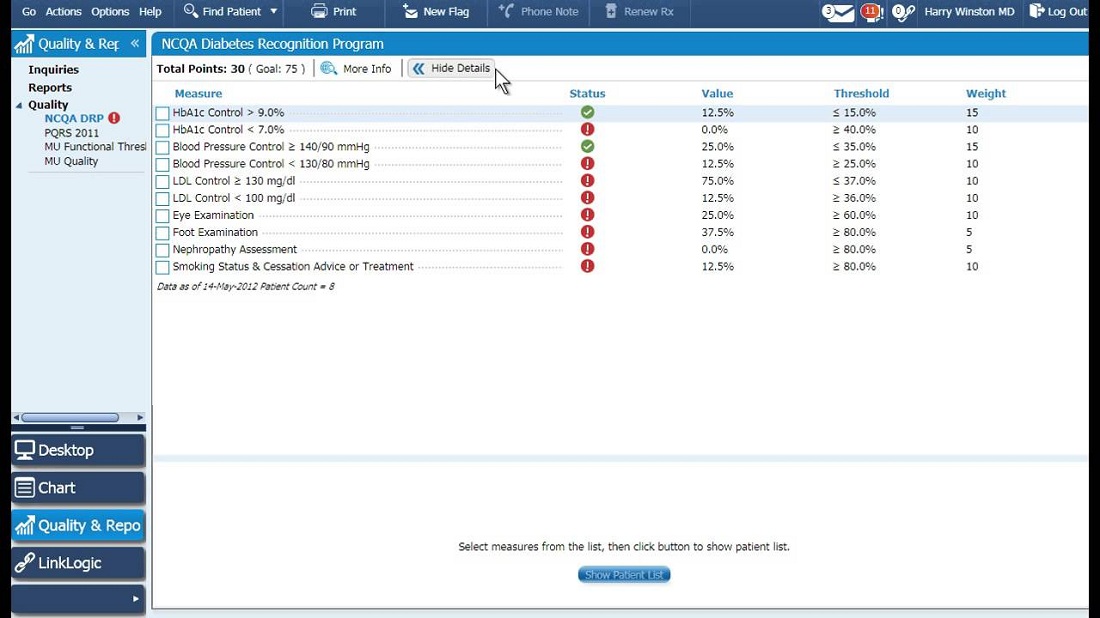 The main benefits of Centricity EMR are it facilitates health establishments in enhancing the quality of service they provide, allows for faster data entry, empowers collaboration, and supports third-party interfaces. Here are more details:
Improved quality care
Quality Care dashboard, a Centricity Care EMR feature, tracks the level of healthcare that establishments provide. With this information, they can then compare their services with the industry standards and determine if they are providing the best care that their patients deserve or if they need to polish it more.
Faster entry of data
Data entry tasks, as well as patient encounter recording, are streamlined by the system through a series of features such as dictation support to provide users with more free hands for performing other jobs. It can also implement code mapping automatically after diagnosis information has been inputted. This eliminates the need for physicians to manually search for relevant codes.
Provides a platform for collaboration
Both providers and non-providers could work together through a shared interface, which means both parties could work on records simultaneously and each of the changes they made is readily shown on collaborators' screens. This minimizes the waiting time when it comes to the updating and editing of tasks for all coworkers to be on the same page all at once, allowing them to quickly act on issues that might arise.
Supports integration
Centricity EMR brings scalability to the operation by allowing itself to connect seamlessly with third-party medical interfaces. GE aids in the implementation of integration, which ensures that every system will be able to connect with Centricity EMR without any workflow disruptions. This gives both providers and non-providers an ERM system that will work perfectly with their other currently used programs.