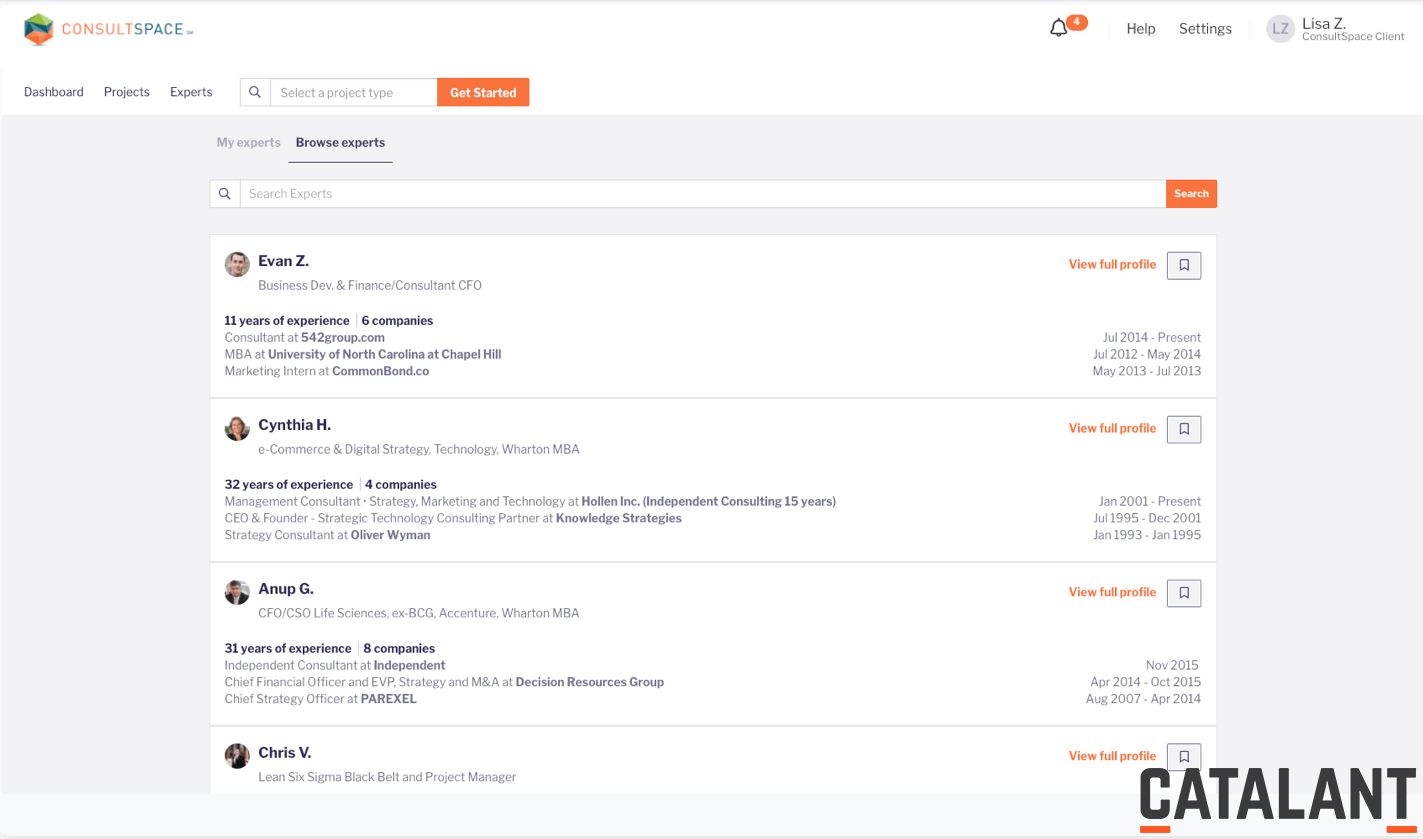 The main benefits of Catalant are its rich portfolio of advanced capital solutions, easy matching of experts for your project, and corporate strategy professionals. Here are the details:
Catalant contains a rich portfolio of advanced capital solutions created to match the growing needs of today's businesses. Its network of business professionals supports global companies to efficiently address any challenges in real time. It establishes a commendable channel of more than 40,000 custom teams, top-notch software, and independent professionals.
Catalant carefully pre-selects experts who excel in their field and it uses a distinct rating and reviewing system to ensure honesty for the professionals. This capability makes it easy for you to match an expert with the current size and complexity of your presented project. You are also free to select a team whom you want to work with.
Catalant has an excellent group of expert business individuals. You can easily search for an expert to help your development teams pursue and perform well on all business opportunities. You are given the liberty to get in touch with the most qualified individuals or teams to help foster your business, regardless of your size.
Additionally, the software can link you to the most suitable corporate strategy professionals, making it easy for you to identify the business areas that can potentially grow while providing your staff with helpful insights.
Now, if you are still looking for a place to tap with world-class talents, look no further than Catalant.