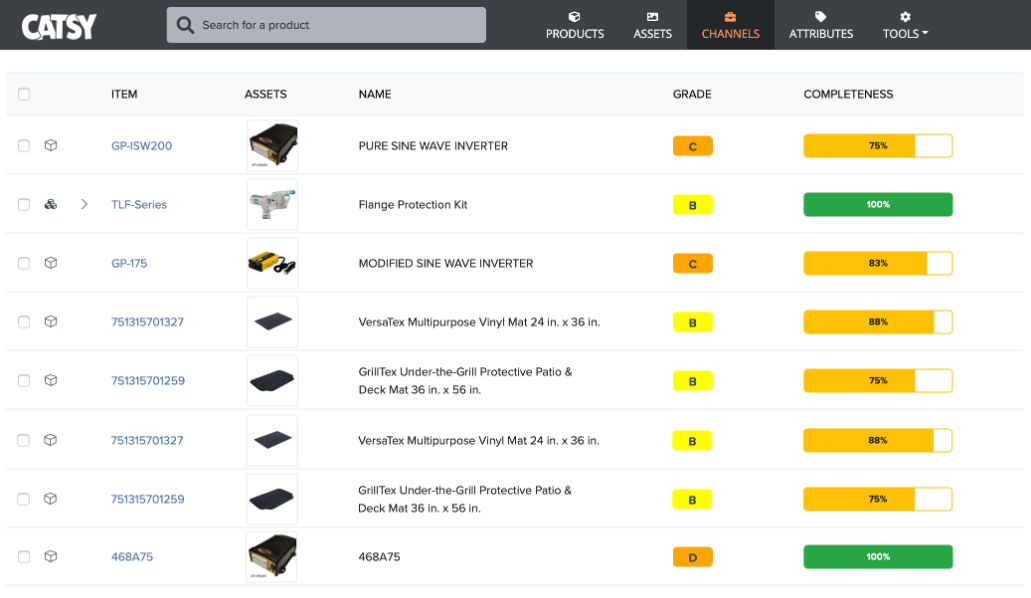 The main benefits of Catsy are its comprehensive content completion reports, customizable workflows, and expedient catalog generation. Here are more details:
Comprehensive Content Completion Reports                        
Catsy comes with robust product content completion reporting tools that enable businesses to derive comprehensive reports. The reports provide detailed merchandise content review that gives businesses a competitive edge and enables them to accelerate the time to market. They help users establish whether their product data is complete. With the platform, it's easy to see where images and attributes were not added to complete product descriptions before promoting them to the connected markets.
Customizable Workflows
In addition, Catsy includes customizable workflows that can easily be tailored to suit unique PIM processes. Additionally, the workflows can be utilized to streamline the review and approval processes for launching merchandise content and media to connected marketplaces.
Also, Catsy is built with powerful content centralization capabilities. It removes data silos and provides a single, unified repository for product content. This, coupled with the customizable workflows, helps companies improve collaboration.
Expedient Catalog Creation
Better still, Catsy eliminates the need to outsource catalog creation. It comes with a built-in catalog creation module that enables companies to save time and money. Even better, the module allows users to easily update catalogs and roll out new ones to give customers the most recent product information.