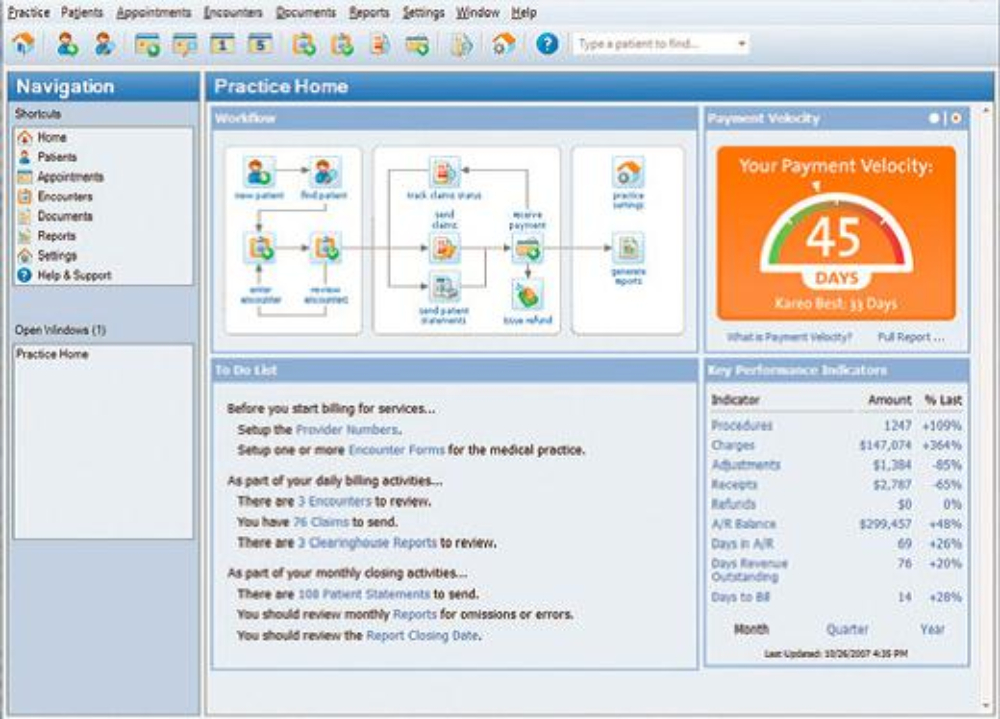 The main benefits of Care360 are its powerful reporting capability, its adaptability, and its patient flow feature.
Whether they are a large medical facility, a multi-specialty facility, or a small business, Care 360 allows them to mobilize patient care. All of this is done without any compromises to their services' accuracy and security.
Laboratory, medical history, and other reports related to the practice are effectively generated by the platform's powerful reporting capability. Patient care is also improved by accurate reporting ensured by functions like e-prescribing, electronic lab management, and customizable templates.
Unlike EHR platforms that are more traditional, Care360 has a stepwise approach to its implementation, so that users are not stressed by the installation process. Care360 does not require complex implementation or system configuration and is delivered at the practice's pace. Workflows that grow and expand are also considered since the software is scalable and flexible.
Users of Care360 can also efficiently manage their practice thanks to functions like appointment scheduling and medical billing. These functions can also be accessed remotely thanks to an accompanying app.
The personal health records of a patient can also be updated with demographics and clinical status, thanks to the patient flow feature. This feature also aids medical staff when it comes to tracking facility movement and documenting patient encounters.