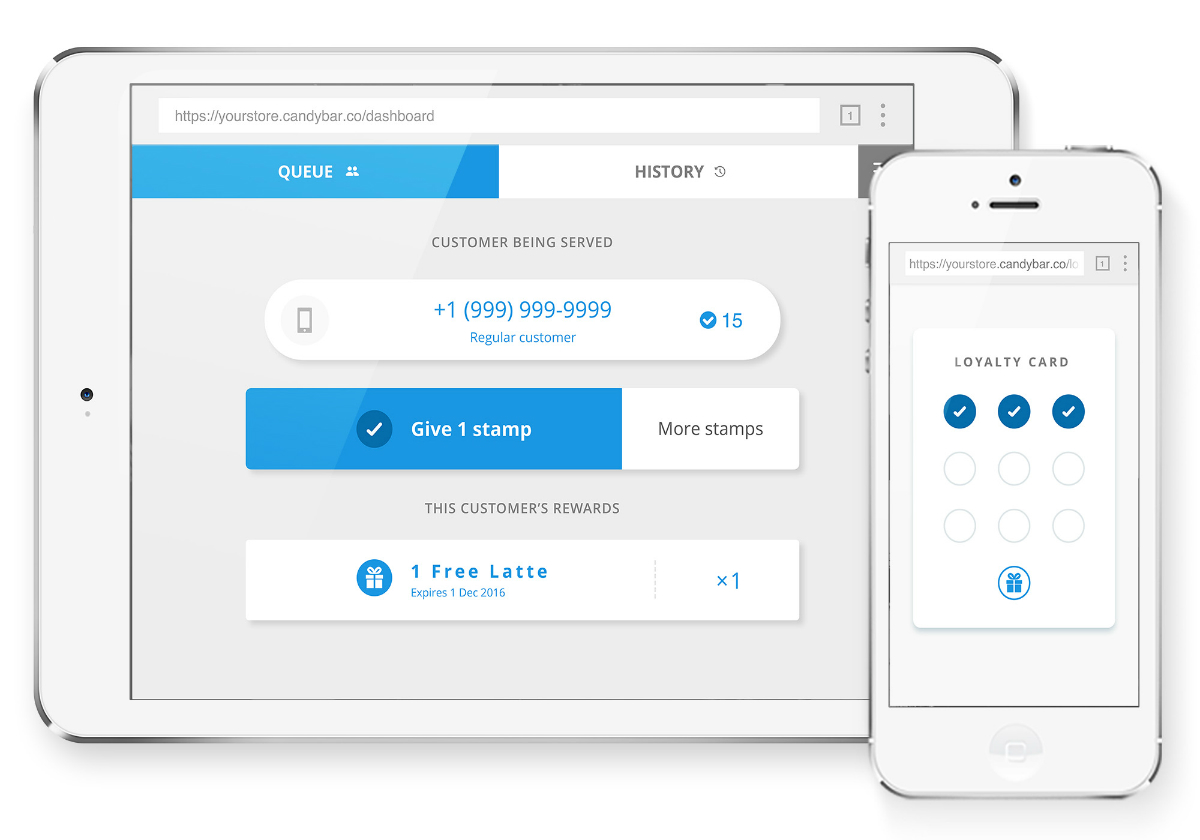 To start, CandyBar offers numerous advantages to store owners: They can get repeat sales and save themselves the trouble of printing paper cards as setting up loyalty cards is quick and easy. Plus, they can obtain customer insights to improve performance.
You don't need a contract to set up your loyalty cards as you can utilize your own device to issue stamps. There is no need for downloads and you can simply use your browser. Another benefit is you can obtain instant feedback from customers and review private comments that you get from your regular buyers. This will help you understand customers' opinions about your business.
CandyBar reviews indicate that digital loyalty punch cards provide an easy and quick way to monitor loyal customers and their engagements with your shop. By offering effortless reward redemption you can motivate customers to return to your store to provide more business.
You can offer loyalty programs based on customers' actions such as amount spent during a visit, number of visits, and more. Then, you can send them digital stamp rewards via SMS. The text message includes details about the quantity, validity, and type of the given reward points.
Finally, you can use the dashboard to analyze the effectiveness of your loyalty program based on customer feedback. You can ask customers to offer their comments both on the rewards program and about the general quality of service at your store. If you need help, you can contact the vendor by email.