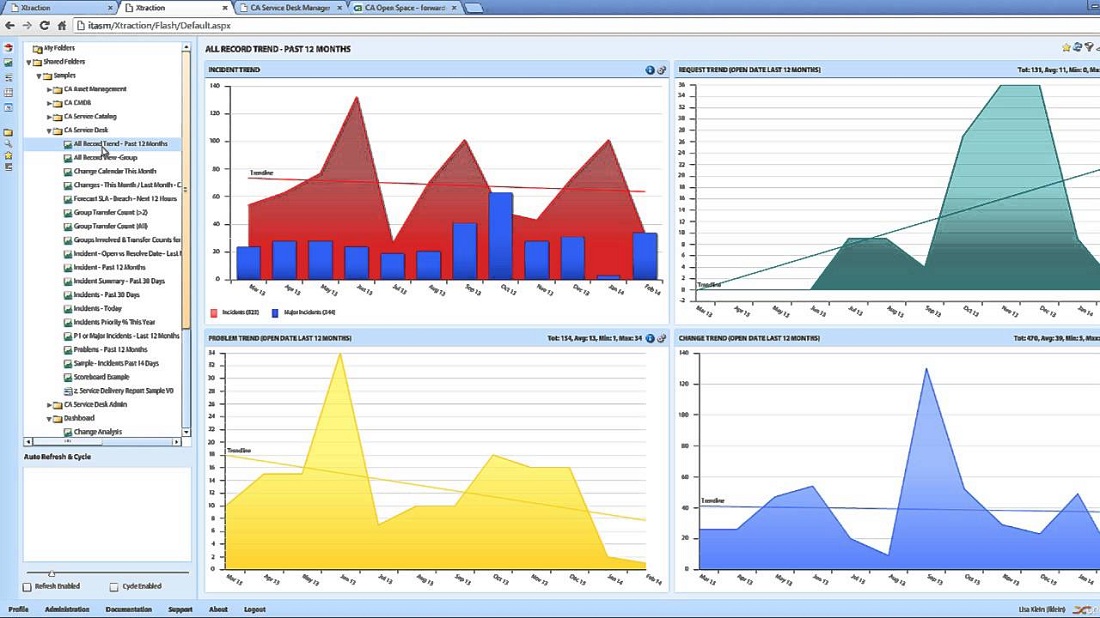 The main benefits of CA Desktop Service Manager are its tools for support and service functionalities, increased business productivity it brings to users, and its cost-effectiveness that lowers business risks. Here are more details:
Comprehensive service management solution
CA Service Manager is equipped with integrated, comprehensive features for service support including incident, request, knowledge, change, request, configuration, service level, and problem management. It also provides streamlined support to the users as well as centralized, collaborative mobility, and self-service.
Enhances productivity
CA Service Desk Manager helps users in deriving critical insights that empower them to make a smarter, more informed business decisions. This, in turn, helps them execute proper actions to increase the overall business productivity of consumers, users, and decision makers.
Lowers risks and expenditures
The platform has the capability to greatly lower the number of service desk tickets as well as the expenditures of businesses. Total ownership can also be achieved at a very affordable cost.