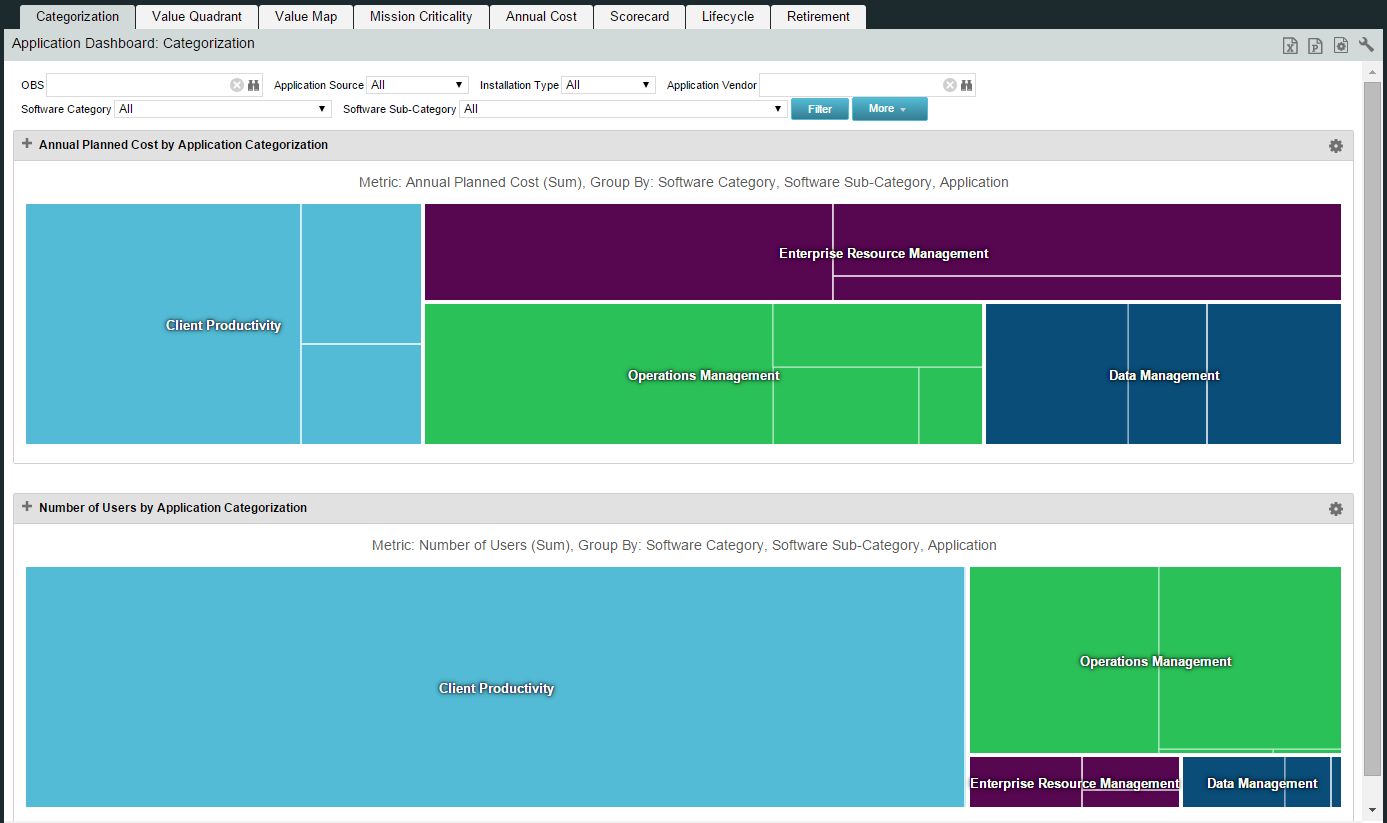 The main benefits of CA Clarity PPM are its organized structure, project control tools and quick access to data. Get to know more about its pros below:
Centralized Setup
CA Clarity PPM allows corporations and organizations to manage their budget, resources and project portfolios in a centralized location. It helps them manage each of their portfolios using scorecards. This can help them compare and analyze requirements across projects.
Support for Project Control
With the provided support to control your business project, you can get the right tools to manage your schedules, costs, and statuses and stay on top of issues. Your management personnel can access every project and even assign it to the most qualified employee.
Financial Transparency
CA Clarity encourages the companies to become more transparent in the financial aspects of the business. Users can be granted time-based control over charge-back allocations, billing, and invoicing, making it more effective for them to manage budgets better and, thus, improved cash flow.
Easy Data Access
With CA Clarity, you can access the information you need to analyze your portfolio and come up with best decisions on consolidation, retirement, development, and investment of applications.
Establish Portfolio Metrics and Standard
Users can establish portfolio metrics and standards with CA Clarity so they can access their investments against various business indicators, which include break-even analysis, ROI, quality improvements, revenue enhancement, and other related statistics. Integrated KPI and advanced Analytics module are also available in the program.
In general, CA Clarity brings functionalities and capabilities, which allow companies to make better decisions on their portfolios and help them align their business tactics with market requirements.