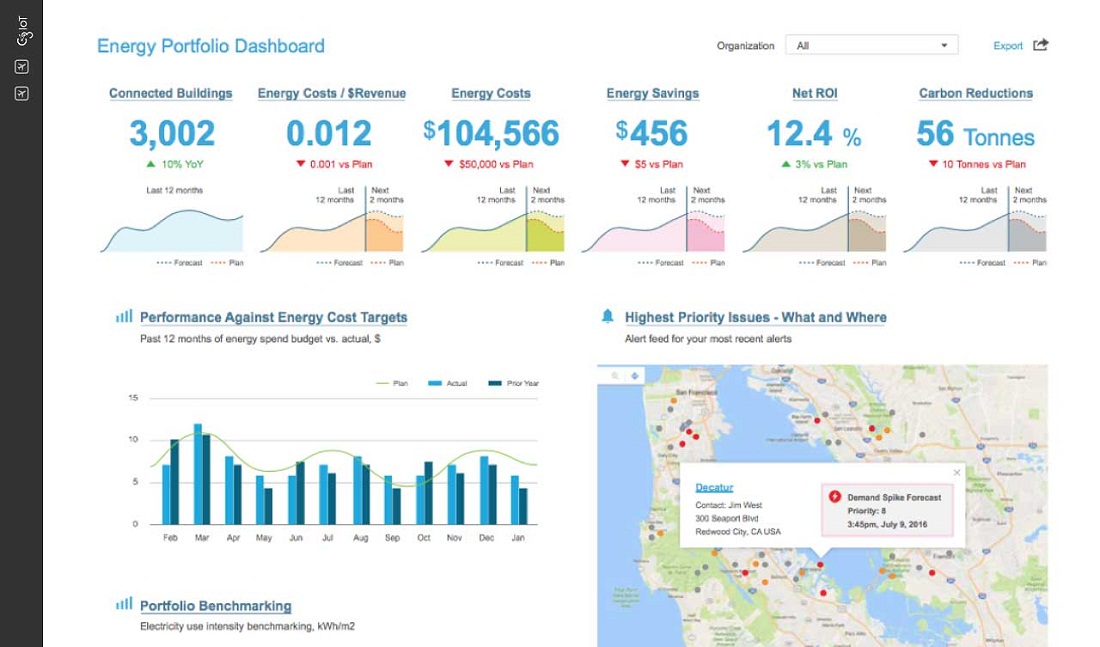 The main benefits of C3 IoT Platform are its leveraged C3 Type system, highly flexible API integration, rich software services features, scalability, future proof solution, and quick development capability. Here are more details:
C3 Type system
C3 IoT Platform uses C3 Type System that empowers users to immediately make and outspread multiple types for fast creation of custom applications. The system also allows them to perform tasks related to this type of system by utilizing any development and programming languages. It's even available through REST APIs which are capable of maintaining the existing connections with different technologies and applications.
Customizable API integration
Using the standard based APIs, the platform is able to connect with numerous third-party applications. With this, businesses can integrate C3 IoT Platform into their workflow completely, allowing them to fully use its potential to enhance the productivity of their teams.
End to end software services
C3 IoT Platform is a comprehensive solution equipped with machine learning, broad data services processor, and programming language. Not only that, but its services also remain accessible via the use of an unchanging and custom development model.
Scalable
C3 IoT Platform allows businesses to scale their operations seamlessly. This is thanks to the system's usage of infrastructures that empower scalable architecture, such as the AWS cloud.
Future-proof
The system is future-proof. That is, it can still be used continuously regardless of new technologies and innovations that might come out in the industry since they're always applied to the platform.
Fast production of apps
Using C3 IoT Platform, developers can create applications at an accelerated rate. That is because it is equipped with tools that speed up the process, from creation to testing and finally to development of models.