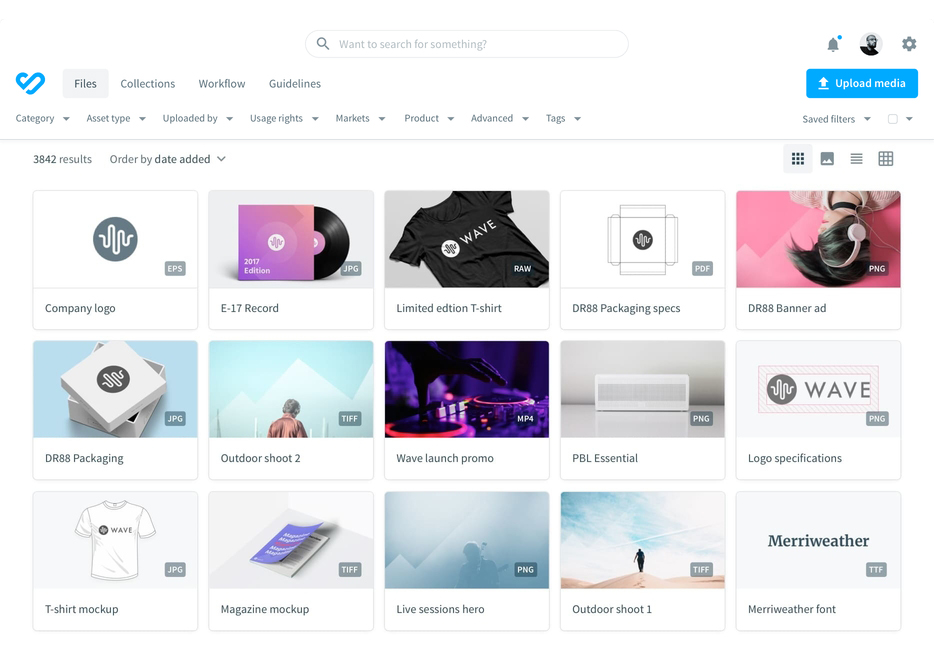 The main benefits of Bynder are ease of use, speed, improved productivity, brand consistency, accessibility, and scalability.
Ease of Use
Bynder is a user-friendly project management platform. It has a drag-and-drop interface when it comes to editing content. This functionality makes it easy for non-technical users to fully and freely explore all tools for content creation.
Speed
Bynder offers numerous templates for fast and easy content creation. Both digital and print branding templates are accessible to all its users. It has features for interactive monitoring of tasks that effectively avoid delays. Its creative workflows make content approval easy, hassle-free, and foolproof.
Improved Productivity
All Bynder tools can be accessed anytime. Users can have full control of all ongoing tasks through a real-time monitoring dashboard that shows each project's progress. Bynder provides dynamic workflows that users can utilize to effectively manage projects and campaigns.
Brand Consistency
Bynder has a special set of tools that enable users to check the consistency of all released content. It has functions that allow for the placement of airtight branding guidelines that effectively checks the branding fidelity of all produced content. With its advanced tools, all released branding content is consistent and robust.
Accessibility
Bynder is a cloud-based software that is available 24/7 to all its users. Full control of all ongoing activities is possible in just a click so long as an internet-ready device is available.
Scalability
Bynder tools can grow with its users. All its tools can be tailored to the needs of its users. It can handle even enterprise-level needs. Check out more project management information here.