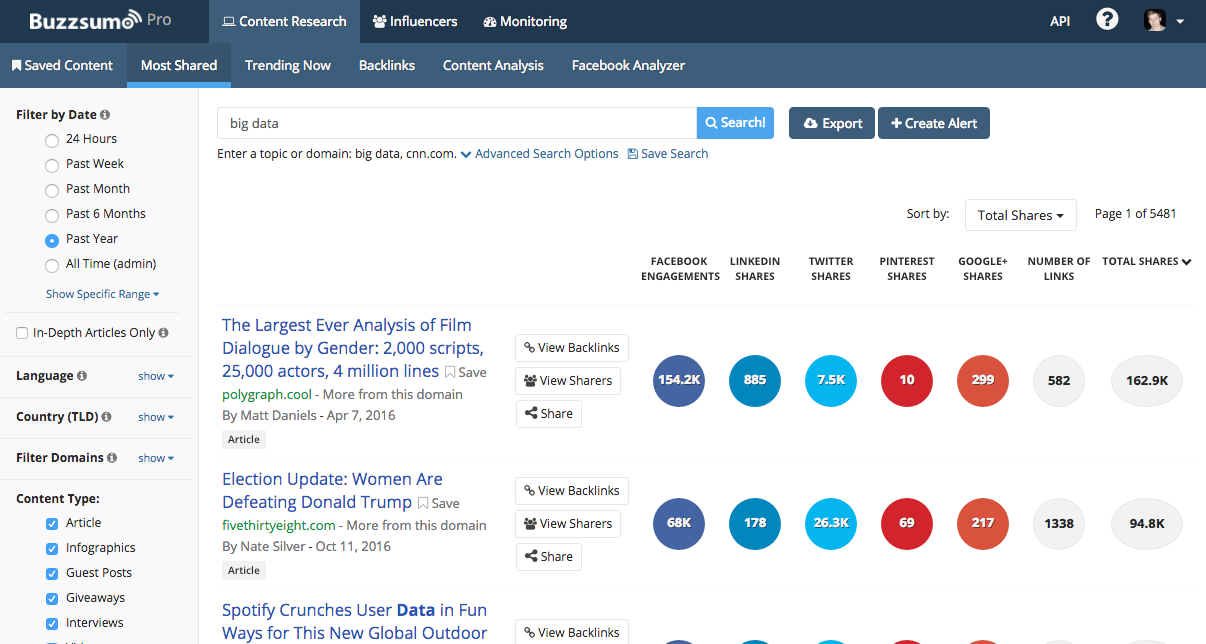 The main benefits of BuzzSumo are its powerful search, competitors alerts, and good content. More details here:
Powerful Search
With BuzzSumo's search engine, you will be kept up to date with trending content from all over social media. The data will be parsed and provided to you in a visually engaging and easy-to-understand form. All of this is done in a very short time. You do not have to wait long to listen in to your target customers and competitors.
Competitor Alerts
Customers are not the only ones that need tracking. BuzzSumo encourages you to track your competitors. With the platform, you will be able to see what channels your competitor use to reach your target market and also which content sources they base their posts from. With this knowledge, you can always beat them to the punch and post interesting content. Furthermore, there is an option in BuzzSumo that enables the system to send you alerts when some chosen keywords reach the desired threshold. Monitoring is made very easy.
Better Content
There are many contents lying around the internet that have not garnered many views from their target audiences. Some have even zero. This is because there are many contents that do not speak directly to specific audiences. With BuzzSumo, you will be able to know which content and which type will make rounds in a specific niche. From this knowledge, you can create better content that will establish a connection with your target audiences every time.