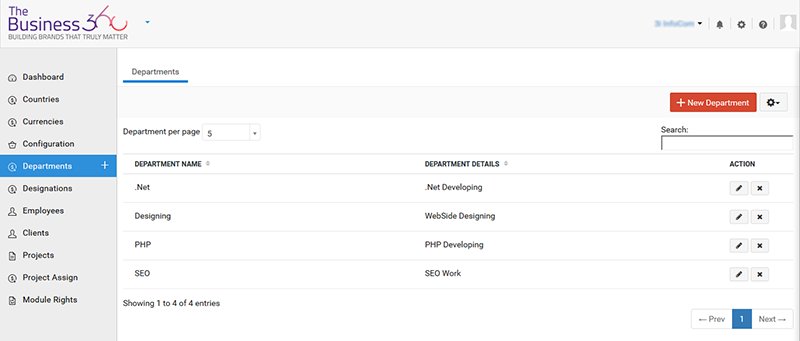 Give your sales reps a customer relationship management (CRM) tool that helps in fast closure of business deals and effective CRM campaigns. Plus, the system makes invoice tracking and management handy and easy. You can simplify your business with flawless invoice management.
The Business360 ensures that important information such as customer passwords are centralized at one location to prevent unauthorized usage. The calendar management feature helps you to easily manage schedules and streamline meetings, to-dos, and follow-ups, and share tasks with team members.
The tool also offers efficient features to manage IT assets and sync them with the calendar. You can track warranty, parts used, and stocks in one go. All HR services are managed by the Business360 application itself. You can use the system to reduce the workload of your HR unit staff members.
The task management functionality helps you to track daily tasks and makes reporting simple. You can quickly check the status of tasks and operations at hand without any delays. The support ticket management feature enables you to quickly manage and reply to support tickets to ensure customer satisfaction.
Finally, as mentioned earlier, you can count on The Business360 to keep your data safe as their datacenters are protected in case of emergencies such as fire and flood. Plus, their network security system uses the latest encryption and intrusion detection and prevention technologies.