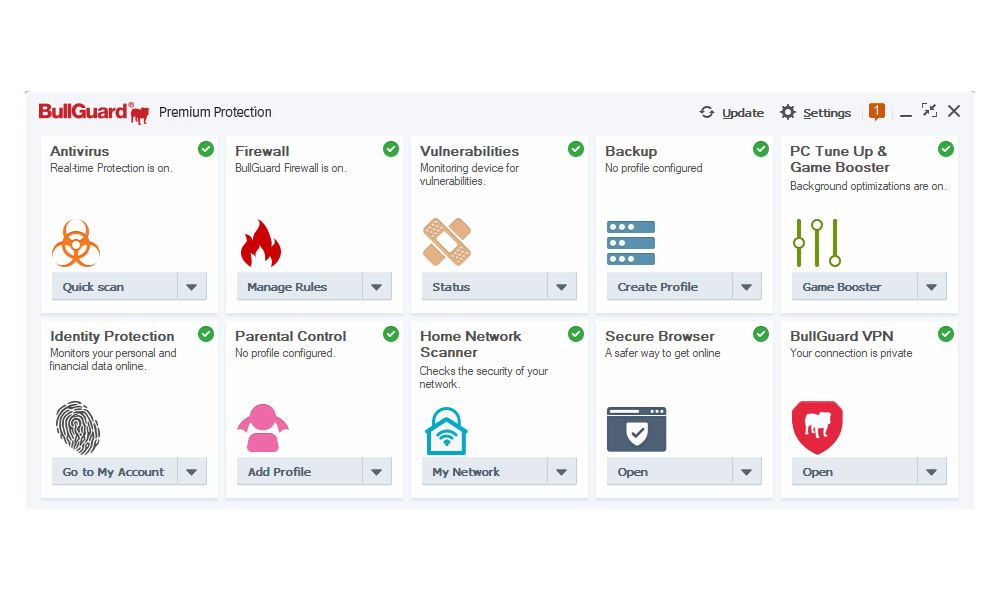 The main benefits of BullGuard are boosted privacy, improved productivity, data security, value for money, and ease of use.
Boosted Privacy
BullGuard provides its uses with a virtual private network that keeps all third-party websites and internet connection providers from accessing one's internet history, search history, passwords, and files.
Improved Productivity
BullGuard offers dedicated tools for the real-time monitoring of a computer or device's performance. It can warn users whenever a suspicious software is run. Apps that take up unnecessarily big chunks of memory are instantly reported.
Data Security
BullGuard has anti-phishing tools that secure the privacy of its users' data. Once activated, no user data can be accessed and stored by any app or website without a user's direct and absolute consent. An encryption mechanism is utilized. Since backing up data is also crucial, you can also check out a compilation of backup software research for more information.
Value for Money
BullGuard has a free version that offers premium protection tools for mobile users. Separate privacy tools can be availed of at a lower price if users already have existing anti-virus apps. Its identity protection tool can be availed of for as low as $4.95/month.
Ease of Use
BullGuard has a simple user interface. It has a clean and organized design that makes it easy for users to explore, learn, and navigate all tools.