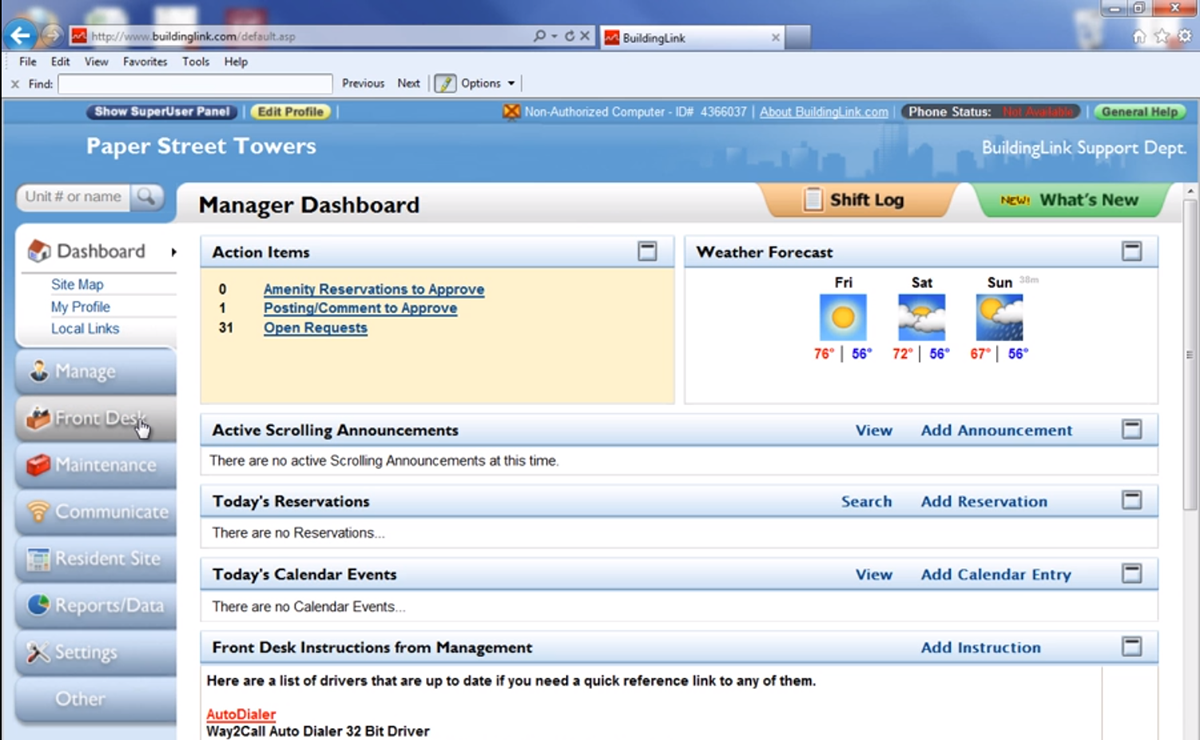 The main benefits of BuildingLink.com are a cloud-hosted property management solution, centralized and accessible dashboard, and messaging and communication module.
BuildingLink.com is an adaptable property management solution that can be tweaked to meet the unique needs of every property. The centralized dashboard is one of its outstanding elements that let you search and track important activities. It gives a snappy view of stock levels, employee performance, service tickets, resident's preferences and requests, legal documents, and current shift logs. The dashboard saves time, conveys key insights on structures, and offer astounding backgrounds on inhabitants.
Another incredible component of BuildingLink.com is the messaging and communication module. It gives tools that keep your representatives concentrated on what is important in the business process. It simplifies the flow of data between systems, divisions, and shifts while empowering your worker to stay focused on what matter most. Even better, BuildingLink.com consequently informs residents of guests, bundle delivery, key pickups, outages, and others through email, instant messages, or on their BuildingLink App directly.
Furthermore, BuildingLink.com improves each aspect of the property management process such as checking in visitors, package acquisition, tracking maintenance requests, and rental payment viewing. It keeps you informed with the help of an intuitive web portal and mobile applications. Additionally, it gives all occupants peace of mind that they live in a well-run structure. The residential application and gateway enable occupants to effectively access data and building services. It engages them to communicate with neighbors and borrow, sell, or purchase anything on the dependable Community Bulletin Board.