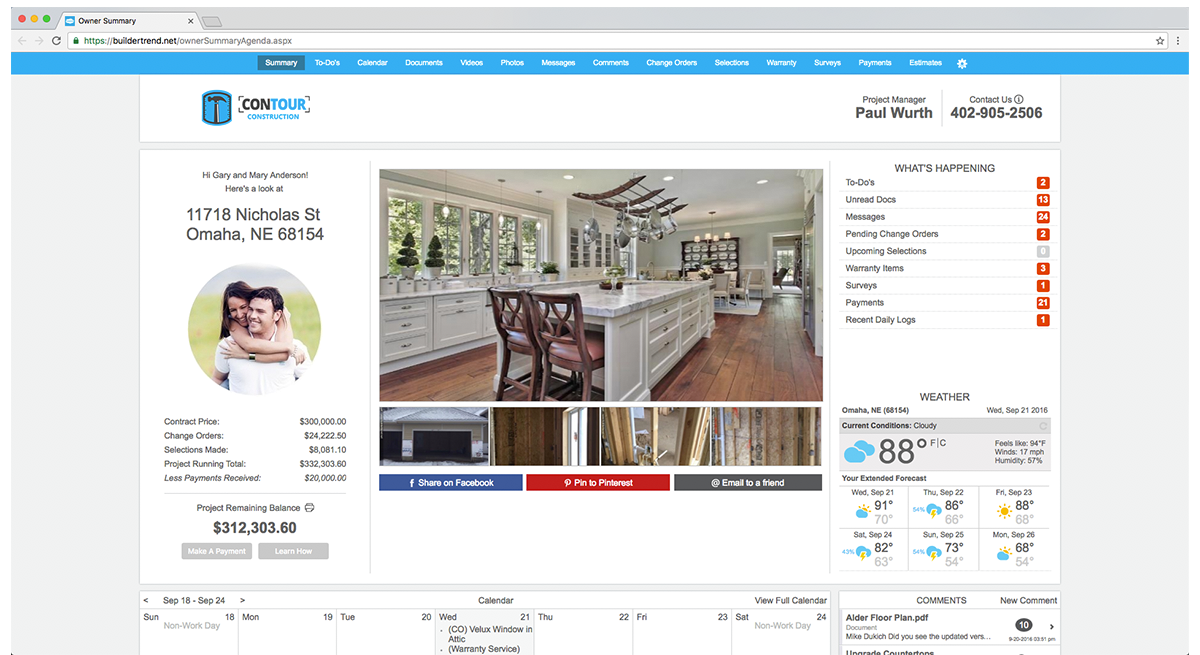 The main benefits of BuilderTREND are it gives you more business opportunities, it is integrated with project management tools and it helps you manage POs better. Here are the details:
BuilderTREND has a myriad of offered benefits that are designed to help construction professionals find more and better business opportunities. The software's lead management functionality helps establish and track leads and convert them into real projects. Also, making bids and proposals on this software is made easy since you can refer to the historical data to accurately make estimates. It is even easy to send documents as BuilderTREND allows you to access the system from your mobile device. All successful proposals are saved and can be used again in the future.
This solution is also integrated with the required tools to provide stalwart support to all project management stages. Some tools included are the scheduling functionality that shifts automatically when modifications are entered into the system. With its notification feature, each member involved in the project will receive real-time updates, and each can be given tasks, to-do lists, and daily log monitor. Also, with the software's Timesheet feature, member log-ins were made easy and simple. Everyone can log-in to the system using their smartphone and other mobile devices on hand.
Apart from that, all purchase orders of your team are also managed well. This will ensure that all mistakes that root from the purchases are prevented and documented for future reference. Features for real-time and private messaging are also available. The private messaging allows each member to communicate with ease within the system, making collaboration opportunities and project management process simply exceptional.