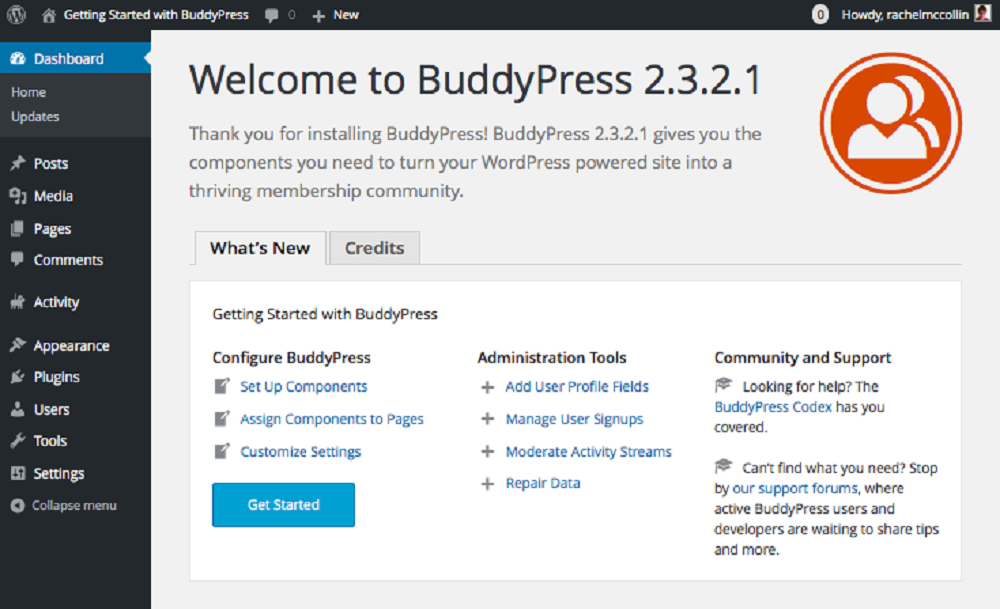 The main benefits of BuddyPress are its flexibility and third-party extension support, customizable profiles, micro-communities, private connections, and extensive community support. Here are more details:
Flexible
While BuddyPress is just a plugin, it is a flexible and powerful one. It can seamlessly adapt to the users' needs and requirements. This means that regardless if they need additional functionalities or just want to use the core tools and features, BuddyPress has them covered.
Another neat feature of BuddyPress is its support for the addition of third-party extensions. This is a very useful feature when developers require certain functions that the plugin does not natively have. This enables web owners to have more engaging, functional, and interactive communities in their sites.
Profile management
Similar to other platforms for online communities, BuddyPress allows group members to make their own profiles that have visibility settings they can configure. This is an option that will be greatly appreciated by people who want to remain private so they can choose to show only the most basic details about themselves.
Groups within communities
The plugin allows the creation of groups inside groups, which empowers users that have different areas of interest to communicate inside the main system. This provides them with more specific and smaller circles to interact with each other while still being a part of a larger community.
Private messaging
BuddyPress' developers understand that not everything has to be discussed in a group, which is why it provides an avenue for users to converse with their fellow users outside groups or public places. They can add users as their friends, which then opens up the option for exchanging messages with each other privately.
Community support
Community created by BuddyPress are comprised of people that are always ready to offer insights and solutions to the issues presented by their fellow users. They can be reached directly from the community page where developers can either ask for a solution or provide one.