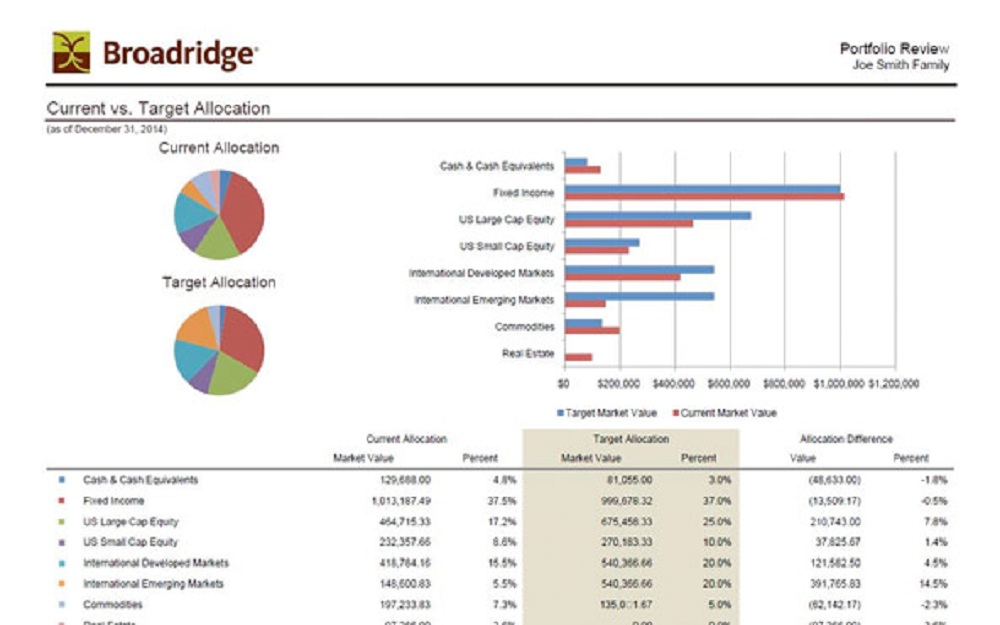 The main benefits of Broadridge are its investment management capabilities, support for systems with multiple currencies, and business process outsourcing services. Here are more details:
Investment management solutions
The system's Investment Management Solutions are capable of delivering buy-side technology platforms specially designed for businesses in the field of global investment management. It is equipped with core functionalities required by investment managers, hedge fund managers, as well as providers that operate in the same sector such as prime brokers, custodians, and hedge fund admins. These aforementioned functionalities include order management, portfolio accounting, risk management, reference data management, and data warehousing.
Multi-currency systems
The platform has a suite of multi-currency systems, which empowers users to execute real-time processing of securities transactions in mutual funds, fixed income securities, options, and North American equities. Options and equity transactions that are being processed in the US are supported in real time by the BPS (Brokerage Processing Services), the multi-currency back office processing system of Broadridge there. Furthermore, the platform also gives small- and medium-sized market financial firms that are operating in Canada a set of transaction processing services and tools.
BPO services
Broadridge is equipped with BPO services that are collectively known as Managed Services solutions. This is capable of providing support for the operations of your client's businesses like custody-related functions, record keeping, and securities clearing. Clients can clear and execute their securities transactions and they can engage Broadridge for various related admin back office jobs such as reconciliations and record keeping.