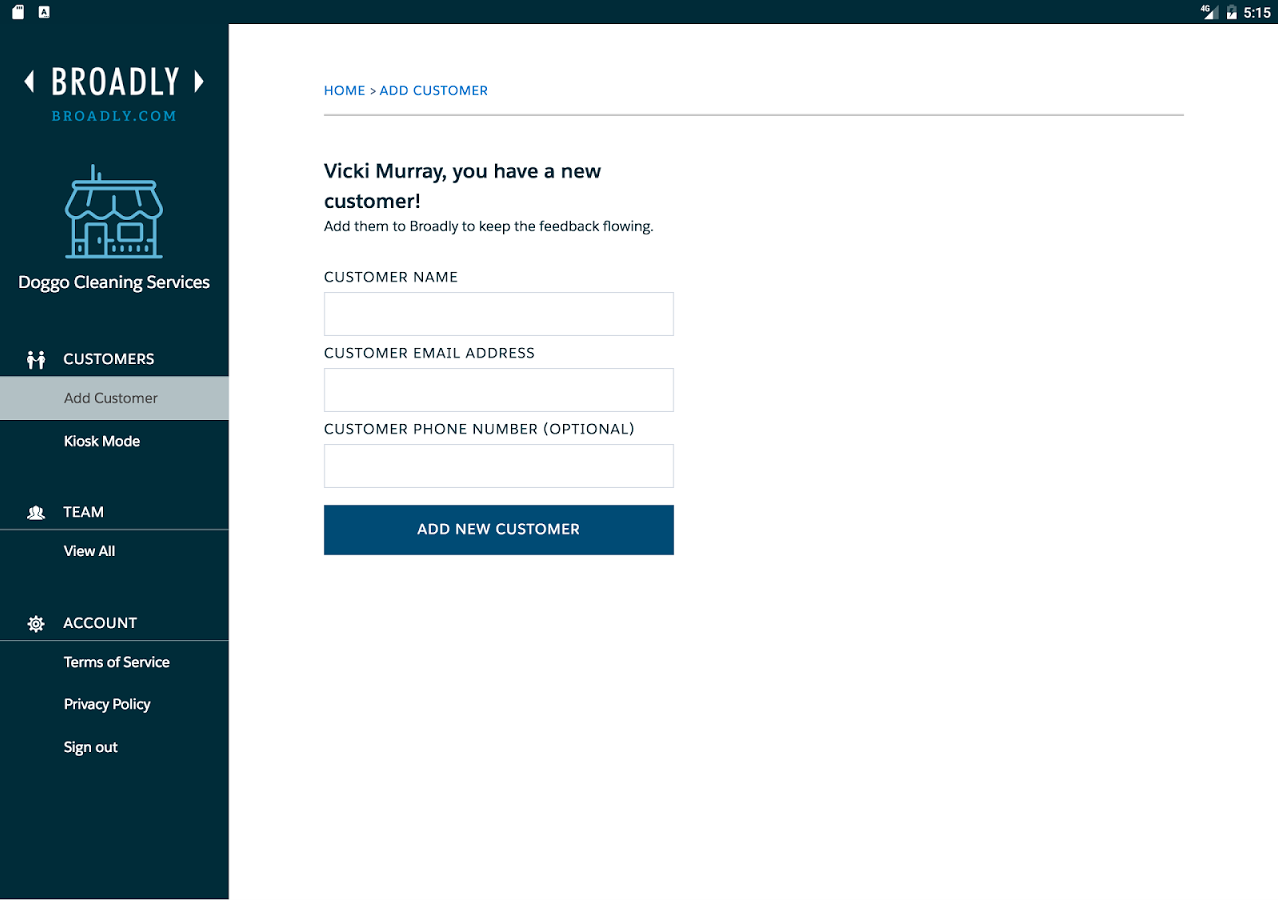 The main benefits of Broadly are its client follow-up and engagement, online presence optimization, and review funneling. Here are the specifics:
Client Follow-up and Engagement
Broadly helps users engage with customers easily. The reputation management tool lets you connect with your clients by sending them personalized "Thank You" emails. The platform even helps you pinpoint loyal customers so you can encourage them to share referrals or to leave a review on your website or on another platform.
Online Presence Optimization
Broadly helps you get compelling reviews and guidelines on how to create a professional website or how to enhance your existing professional profile. You can rest assured that potential customers will stay because they enjoy exploring your site.
Review Funnelling
Negative reviews are inevitable. But Broadly helps mitigate negative reviews from unsatisfied clients, as it alerts you when your company receives less-than-rosy feedback. It sends them directly to you so you can deal with them in private.
Expanded Customer Base
The app lets you create great customer reviews with the help of Google, Facebook, and other review sites. These reviews let your customers create marketing for you so you can do better in competition and encourage more customers to get your service.
Client Referrals
The solution allows your happy and satisfied customers to share referrals on social media or their written review. All results are monitored so you can deploy reminder emails automatically at the most appropriate time. This enables you to capitalize on the feedback of your customers to gain traction in your niche.
Fresh SEO Content
Because Google loves new, original contents, you need to make sure that all your posts are fresh and unique. Broadly ensures that relevant business information is placed and distributed across Google and local listings for businesses.