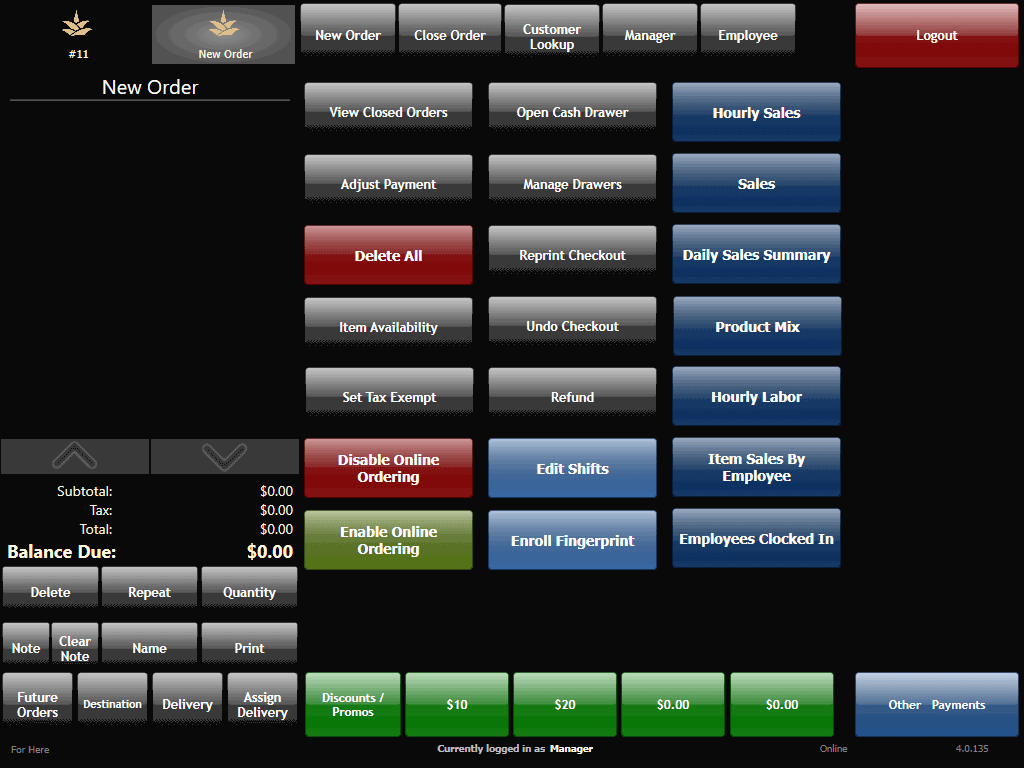 The main benefits of Brink POS are its cloud data hosting, multi-unit control, and secure data location. Read on to understand further.
Brink POS hosts all data in the cloud to eliminate the need to have an onsite back-office server. Because of its cloud deployment, all system configurations that are carried out in a single unit can be rolled out in other units to enhance efficiency. It also helps companies stay in the loop of their customers' and industry's demands through the monthly subscription software.
Users are assured that their transactions and data are safe as the POS software encrypts data in the cloud and safely store them there. Brink POS even manages the attendances and log times of employees. It integrates with payroll apps and handles staff scheduling while generating reports on expenses. Your team can manage your online menu and all changes made are placed across all POS terminals.
Through its mobile and web order processing, you can manage your customers on smartphone, tablet, or PC. Customers' access to the central menu also gives them the most updated offerings, discounts, and promotions. With Brink POS, your restaurant can forgo kitchen printers and other related paraphernalia.
It even supports various payment options and has built-in reward and loyalty programs to help you retain your customers. This functionality offers you the flexibility to customize your reward system to match to the target guests. The program also keeps you connected with your customers with surveys and emails. Apart from keeping them engaged, they aid in measuring preferences, too, so you can improve your services.
You can also gauge your business performance in various aspects by pulling up reports from your system. The data may come from a single branch or from different locations. You can select what data should be included as well while ensuring that all data you get is up-to-date. You can also integrate the software with your existing software. After successful integration, all tasks for your operations are available in a unified platform.